In commercial and residential applications, LED lighting is rapidly growing. UFO LED High Bay is one of the popular choices in the field of industrial lighting because UFO High Bay not only aims to spread light to the ground, but also spreads light to the edges to achieve a uniform lighting environment. UFO High Bay is ideal for new installations on high ceilings that require uniform and bright light to function properly. Our industrial lighting
"Hurricane" UFO LED High Bay 100W can replace existing 300w metal halide lamps in warehouses, factories, stadiums or any large open areas. LED High Bay UFO is a perfect replacement for 300W metal halides installed at a height of 20-30 feet. The 100W LED High Bay UFO generates a total of 14000 lumens and luminous efficiency of 140Lm / W. It can be used where you only need more light and can easily replace 300W metal halide or high pressure sodium lamp 400W. All of these LED UFO risers can be rinsed with water because they are IP65 rated so they can be used indoors and outdoors.
For applications that require rigid and tough lighting, UFO LED High Bay Light lights are the top choice. Our circular UFO lights are IP65 rated so you can use them both outdoors and indoors without worrying about water seeping in. UFO Lights are perfect for stadiums, warehouses factory and any areas that require tons of light at a low cost. A 100 watt UFO disk is a perfect replacement for a 300W watt metal halide fixture at the same price - and that's not counting the rebates or energy savings you'll get from using them! You might as well forget replacing bulbs as these lights will last 20 years if used 8 hours a day.
We offer a wide range of options to ensure you have the perfect fixture for your application - select from efficiency ratings, ring colors, beam angles and brightness.
UFO LED High Bay lights last longer than fluorescent or HID lighting (unless you buy extremely check fixtures with poor quality ballasts. LED lights have no filaments so they will not break if dropped, which means LED light bulbs can last over 74,000 hours. 74,000 hours is equivalent to 9 years working 24/7 meaning it lasts twice longer than a fluorescent bulb and 20 times longer than incandescent light bulbs. Keep in mind, just because we say our fixtures are rated 74,000 hours, this doesn't mean that when they break. Most LED chips last twice as long as the "rated" lifespan.
One thing many buyers look over if the beam angle of lights. Some spaces need more focused light so choosing a 90 degree beam angle is probably your best bet. On the other hand, most people opt in for 120 degree to ensure smooth transition between light sources and a high coverage. Lower beam angles require less lumens as they are pointed in a more directional way, while larger beam angles will more efficiently light a bigger space.
Main Feature
CREE 3030 SMD LEDS with high efficacy up to 140 Lm/W.

With most suitable beam angle 60 90 and 120 degrees.

Integrated dimming by PWM, Resistance or 0-10V standard.

High Voltage 347-480VAC available

Lifetime: 74,000+ hours


Long life span and less brightness degradation.

Efficiency of power supply is more than 90%.

Industrial die cast anodized aluminum fixture housing.

No UV and near-IR radiation in the light beam.

Merryteck sensors and Zigbee system compliable.

Tempered glass,PC reflector,Aluminum reflector,Yoke Bracket,milky cover are available

5 year system warranty

DLC Premium ETL DLC TUV CE CB SAA RoHS LM79 listed
Outer Dimension
Specifications
Item NO. : LSUFO-100WXY-LVC(XXK)

DLC NO. : LSUFO-100WND-LVC LSUFO-100WD-LVC

Lumens: 14000Lm

Efficacy: 140Lm/W

Light Source: CREE 3030

Beam Angle: 60/90/120 degrees ( PC Lens IK10) 120 degrees (Tempered Glass IK08)

Input Voltage: 100-277VAC, 50/60Hz

Driver: Meanwell HBG-100-48A

IP Rating: IP65 (TUV report available)

Dimension: Diameter*Height: 280*115mm

Color Temp: 3000K/4000K/5000K/5700K/6500K

Aluminum heat dissipation system

Lifetime: 74,000 Hours

ETL, cETL, DLC Premium,TUV,CE,RoHS & SAA certied
Beam Angle
Long lifespan

Light source

Beam angle
ZigBee Wireless Controls
IP65 Waterproof
Installation choice
You can also choose the following functions and accessories.
It combines PC reflectors, aluminum reflectors (diamond surface), PC reflector without end cap,tempered glass, microwave induction, daylight sensor, motion sensing, and the popular Zigbee Internet of Things.
Applications
Warehouse LED Lighting


Tunnel LED Lighting


High Mast Lighting


High-Bay Lighting

Factory Lighting

Low Bay Lighting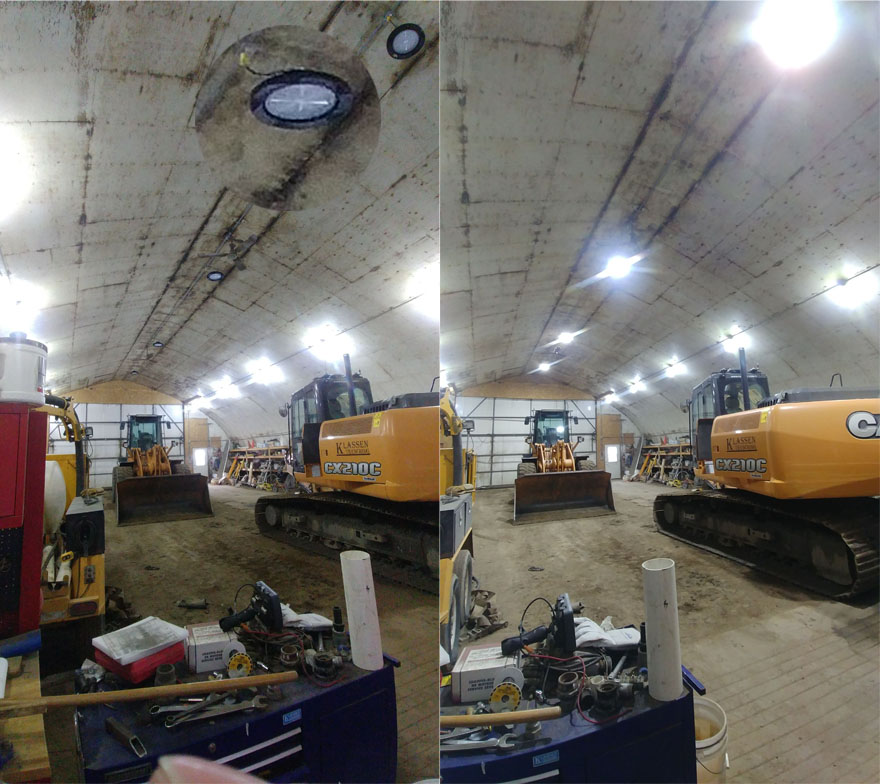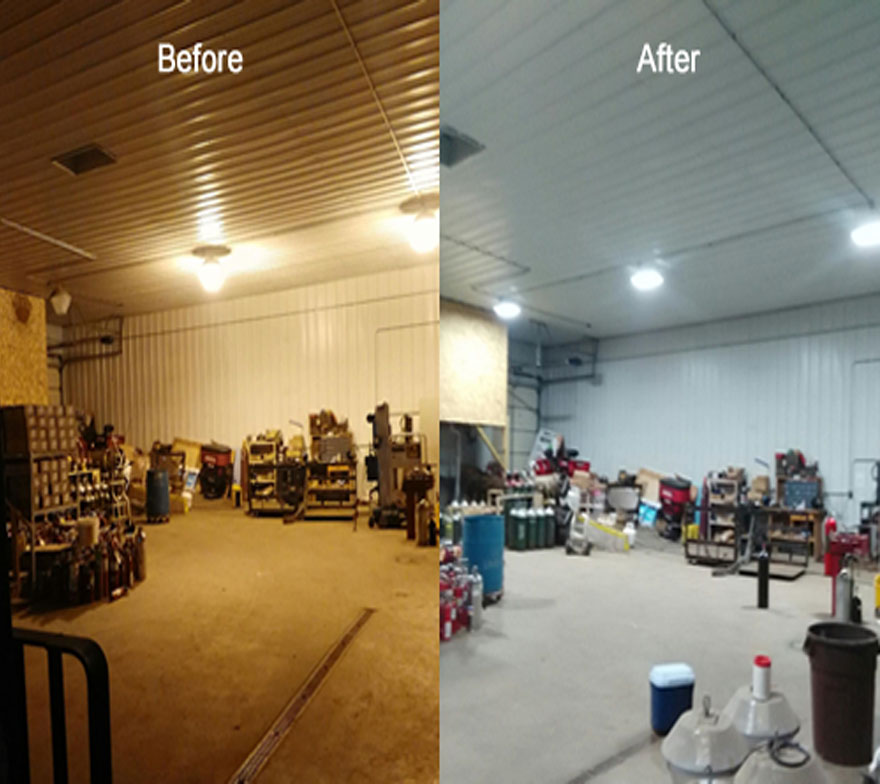 Features
3030 SMD LEDS with high efficacy up to 130 Lm/W.

With most suitable beam angle 60 90 and 120 degrees.

LED lights are energy saving lights. These lights are more than 80% efficient when compared to traditional lighting.

LEDs last longer than traditional lights which reduces maintenance costs in supplies and in employee man-hours. Any client would love to hear that.

Traditional lights give off too much heat which results in high AC bills. Over 90% of the energy is given off as heat. With these LEDs, that percentage is reduced to 5 to 10% representing a significant cost savings over time.

Small LED lights are brighter and less bulky than older styles of lights.

Industrial die cast anodized aluminum fixture housing.

These lights are durable, efficient, and dimmable. These lights do not need any time to warm up to reach their maximum brightness. You switch on the button and they are ON with full daylight level brightness.

Merryteck sensors and Zigbee system compliable.

Tempered glass,PC reflector,Aluminum reflector,Yoke Bracket,milky cover are available

5 year system warranty

ETL DLC TUV CE CB SAA RoHS LM79 listed
100W "Hurricane" Series UFO LED High Bay Light Fixtures
DLC Listed - Makes our UFO LED High Bays eligible for utility rebates. This also signifies the product meets strict performance standards and is backed with a 5 year warranty.
Eliminate Maintenance Costs and Labor - With a 50,000+ (L70)+hour rated life, this means you will not be changing bulbs and ballasts for 12+ years in your high bay UFO LED lights if your fixtures are turned on 12 hours a day, 365 days a year.
Solid Construction - Die casting aluminum ADC12 Aluminum housing with epoxy coating and a tough tempered glass lens (poly-carbonate prismatic lens optional).
Ultra Efficient - Our LED UFO high bay light offers 140 lumens / watt which guarantees energy savings and a bright lit up space.
Incredible Energy Savings - Up to 75% energy savings over metal halide, high pressure sodium, or mercury vapor UFO high bay bulbs. Even more when motion sensors or other smart controls are used.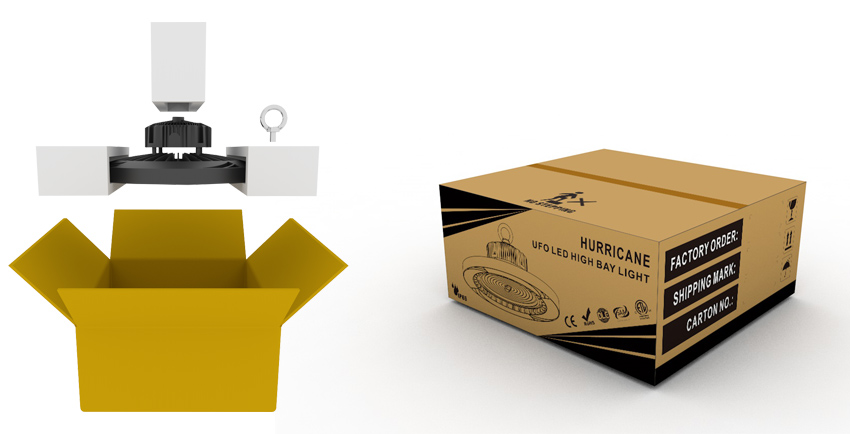 Standard : 1pc/34*32*20cmcm GW: 3.5kg
With sensor box size: 1pc/49*47*22cm
PC reflector box: 10pcs/45*45*65cm
Bottom Cap package: 17pcs/47*47*40cm
Aluminum reflector:
20ft container: 1280pcs,40ft container: 2650pcs,40ft HQ container: 3100pcs