Dec. 16, 2021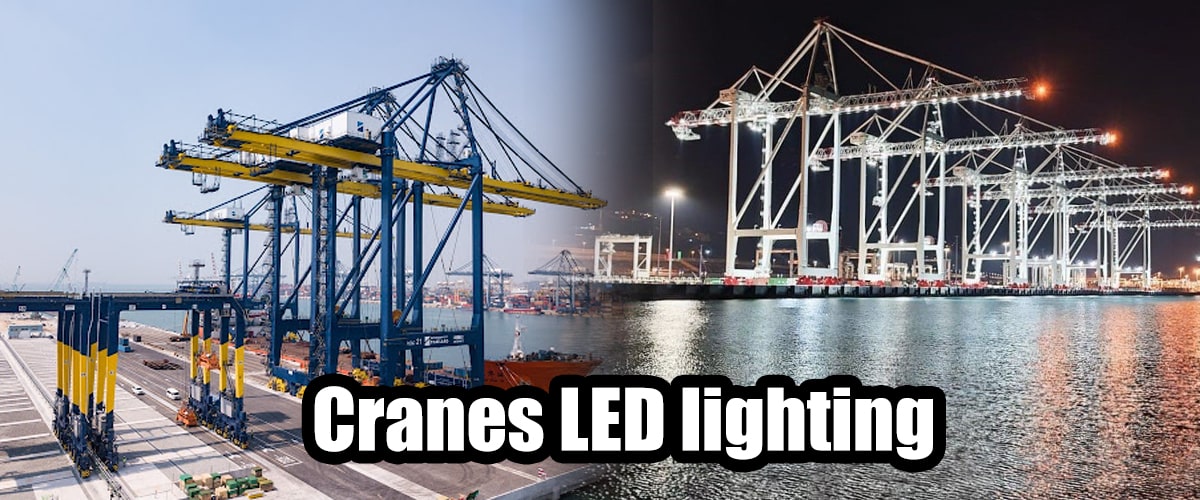 Crane lighting can realize project night lighting. Buying a random light and mounting it on a crane can result in poor lighting. In order to ensure that the lamps can achieve the best effect after installation, more factors that will affect the lighting should be considered before purchasing and installing crane lighting.
In the past, people usually used metal halides, but now this kind of lamp has already been eliminated and replaced with an LED lamp with doubled efficiency, less loss, and longer life. Crane lighting is an important part of outdoor projects, they must be able to have good lighting, strong and durable. The LED crane lights produced by our Lampshining can do it. Our engineers have considered the functions required for crane lighting. These functions can improve the safety and visibility of working under the crane. They have a long life, light and thin, high illuminance, High color rendering, waterproof and lightning protection.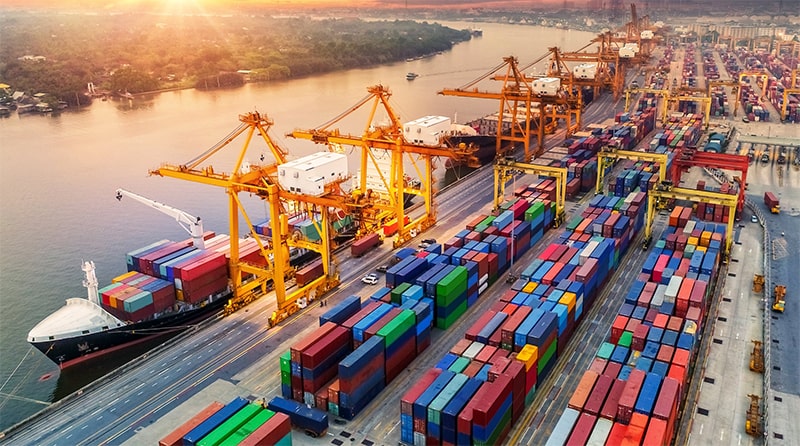 Our LED crane lighting has IP66 and IK10 protection features, even if it is raining outdoors, thunder can ensure that it will not be damaged and can work normally. This is very important for crane lighting.
The main features are:
1. High light efficiency
LED crane lighting lamps can reach up to 200LM/W, which is impossible for metal halide, which means you can use lower wattage to obtain higher lighting effects, usually 100W LED lamps can replace 250- 300W metal halide.
2. Long life
The lifespan of LED lamps can reach 50,000 hours, while traditional lamps can only reach 8,000-10,000 hours. With LED lamps, you will not have to spend manpower and money to replace lamps every year.
3. Easy to maintain
LED lights do not need to replace the ballast, have a long service life, and hardly need to maintain them.
4. High-quality lighting
The CRI of the LED light can be up to >90, and the color temperature can be selected from 3000K-6000K. Very high-quality lighting is necessary for the safety and work enthusiasm of the project.
Therefore, the benefits of switching to LED crane lighting are:
1. Save cost and energy
2. Less maintenance and higher safety
3. Turn on and off instantly, without preheating
4. Higher durability
5. Higher quality lighting
If you are interested in LED crane lighting, you can view several of our products below, and you can contact us if you need more detailed information
Alpha LED Flood Light


● Watt: 500W-1200W

● Lumens: 70,000-198,000

● GA<40

● Light Source: Lumileds 5050

● Input Volt: 90-305VAC

● IP Rating: IP66 - IK10

● CCT (Color Temp): 4000, 5000, 5700, 6000

● Beam Angle: P70,P45,30,60,90 degree

● 5 years warranty

Ultra LED Flood Light
● Watt: 400W-1800w

● Lumens: 72,000-324,000

● Light Source: Lumileds 5050

● Input Volt: 100-277VAC

● IP Rating: IP66 - IK10

● Optional Colors: Silver Gray, Black

● CCT (Color Temp): 4000, 5000

● 5 years warranty

● Beam Angle: 15/ 30/ 60/ 90 degree/ TPII/ TPIII

Slim Pro LED Flood Light
● Watt: 100W-1440W

● Lumens: 16,000-244,800

● Light Source: Lumileds 5050

● Input Volt: 100-277VAC

● IP Rating: IP66 - IK10

● CCT (Color Temp): 3000, 4000, 5000, 6000

● 5 years warranty

● Beam Angle: 10/20/40/60/90/140*100/135*60(P50)

Round Slim LED Flood Light
● Watt: 480W-1200W

● Lumens: 76,800-210,000

● Light Source: Lumileds 5050

● Input Volt: 100-277VAC

● IP Rating: IP66 - IK10

● CCT (Color Temp): 4000, 5000, 6000

● 5 years warranty

● Beam Angle: 10/ 25/ 45/ 60 degree

Dragonfly LED Flood Light
● Watt: 240W-1800w

● Lumens: 39,600-279

● Light Source: Lumileds 5050

● Input Volt: 100-277VAC

● IP Rating: IP66 - IK08

● Colors: Black

● CCT (Color Temp): 3000,4000,5000,5700k

● 5 years warranty

● Beam Angle: 10/ 20/ 60/ 90*10(P50-P8)/ 135*60(P50)/97*47(TypeLV)