| | |
| --- | --- |
| Model | LSNFL-200W(XXK) |
| Watt | 200W |
| Lumen | 30,000 |
| Efficiency | 150Lm/W±3% |
| Input Volt | 100-277VAC |
| Chip Brand | Lumileds 5050 |
| CCT | 3000-6000K |
| Driver | Meanwell XLG-240-H-A/ SS-200GA-56 |
| Size | 495*380*69mm |
| Weight | 7.2kg |
| IP & IK Rating | IP66 & IK08 |
| Beam Angle | 20, 40, 60, 90, 30*70, 97*47(Type 4),135*60 degree(P50); |
| Output current | 0.92A |
| Output voltage | 48V |
| Certifications | Reach ETL DLC TUV CE CB SAA RoHS LM79 LM80 TM21 IK08 Salt Spray test approved |
| | |
| --- | --- |
| Model | LSNFL-200W(XXK) |
| Watt | 200W |
| Lumen | 36,000 |
| Efficiency | 180Lm/W±3% |
| Input Volt | 100-277VAC |
| Chip Brand | Lumileds 5050 |
| CCT | 3000-6000K |
| Driver | Meanwell XLG-240-H-A/ SS-200GA-56 |
| Size | 495*380*69mm |
| Weight | 7.2kg |
| IP & IK Rating | IP66 & IK08 |
| Beam Angle | 20, 40, 60, 90, 30*70, 97*47(Type 4),135*60 degree(P50); |
| Output current | 0.92A |
| Output voltage | 48V |
| Certifications | Reach ETL DLC TUV CE CB SAA RoHS LM79 LM80 TM21 IK08 Salt Spray test approved |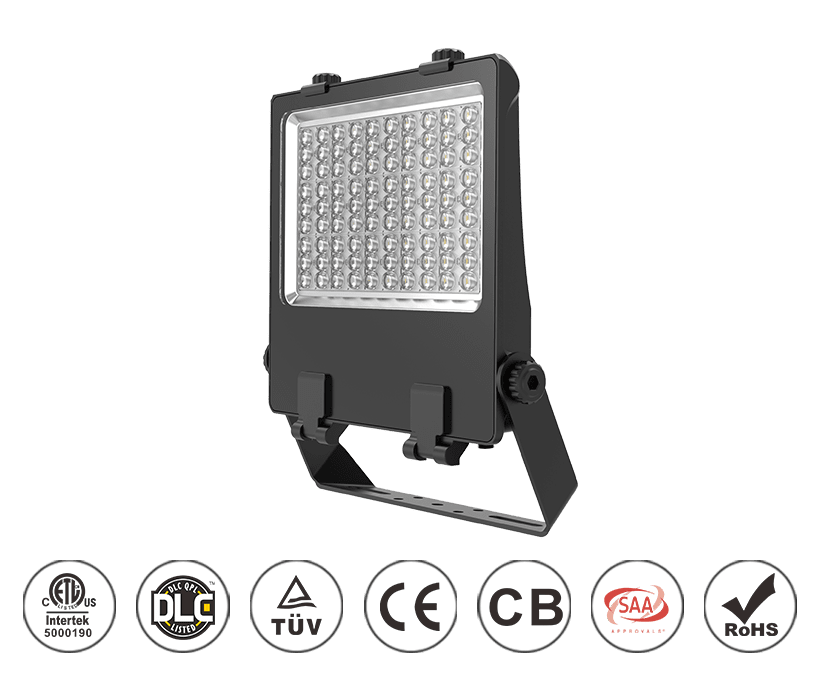 NEMO 200W LED Flood Light
NEMO 200W LED Flood Light is a perfect indoor lighting solution for warehouse, workshop and industrial lighting.
200W
150-180Lm/W

3000K-6000K
ETL DLC ENEC TUV CB SAA
LM79 LM80 IK08 Spray Test approved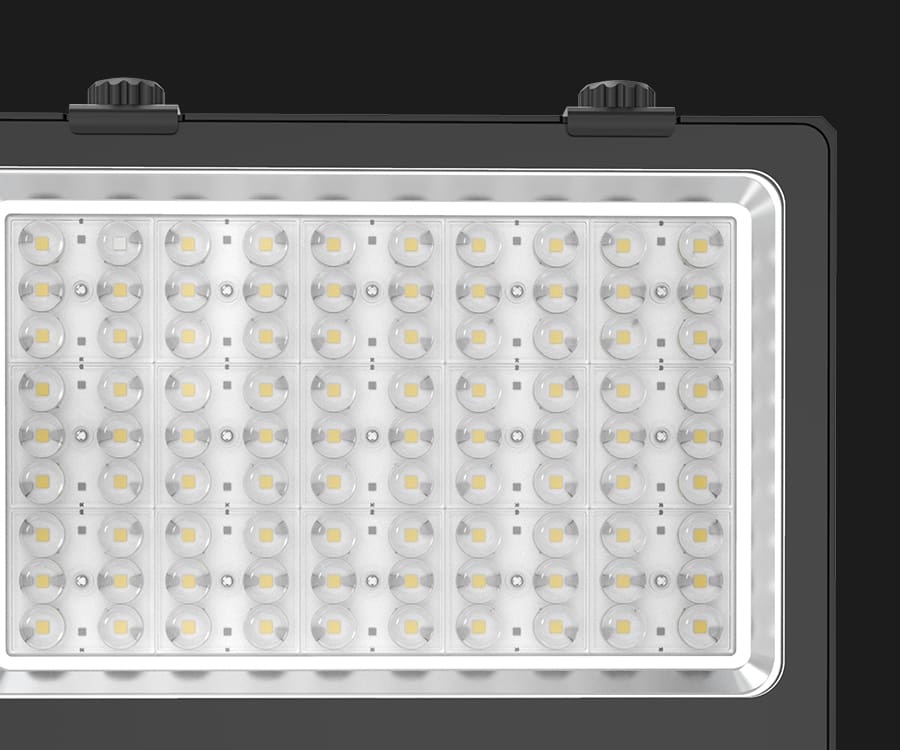 High Quality Brand
Using high-quality lamp beads to reduce light waste, the utilization rate of light is higher, CRI>70, the light efficiency can reach 150-180Lm/W!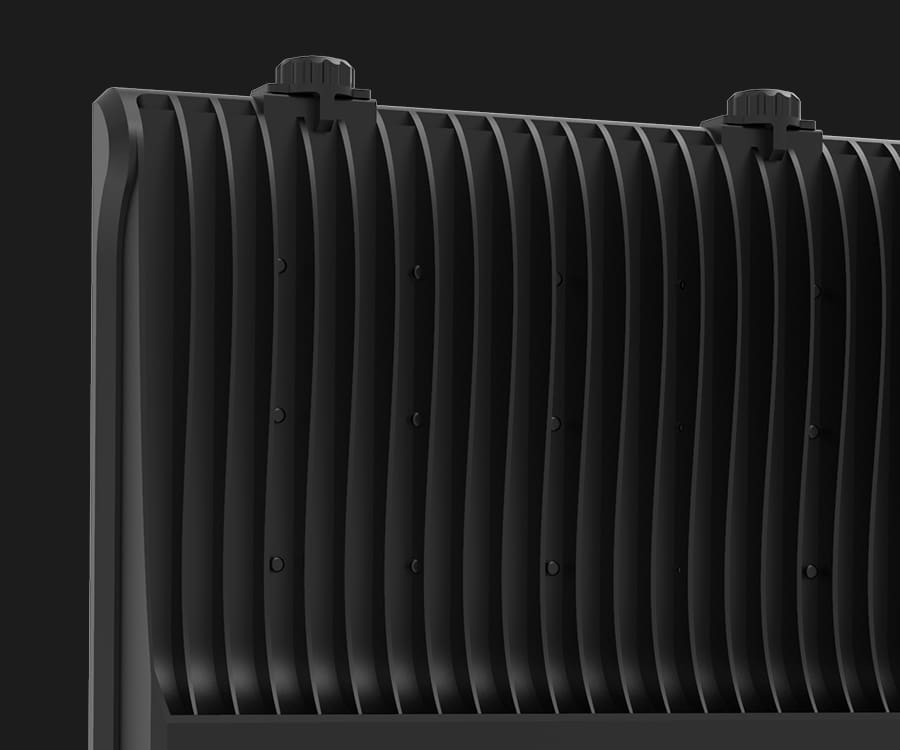 Integrated aluminum material Design
Integrated aluminum material (ADC12) die-casting,The surface is treated with black powder spraying of outdoor special metal powder, which increases the frosted concave and convex feeling and expands the heat dissipation area.
Integrated aluminum material (ADC12) die-casting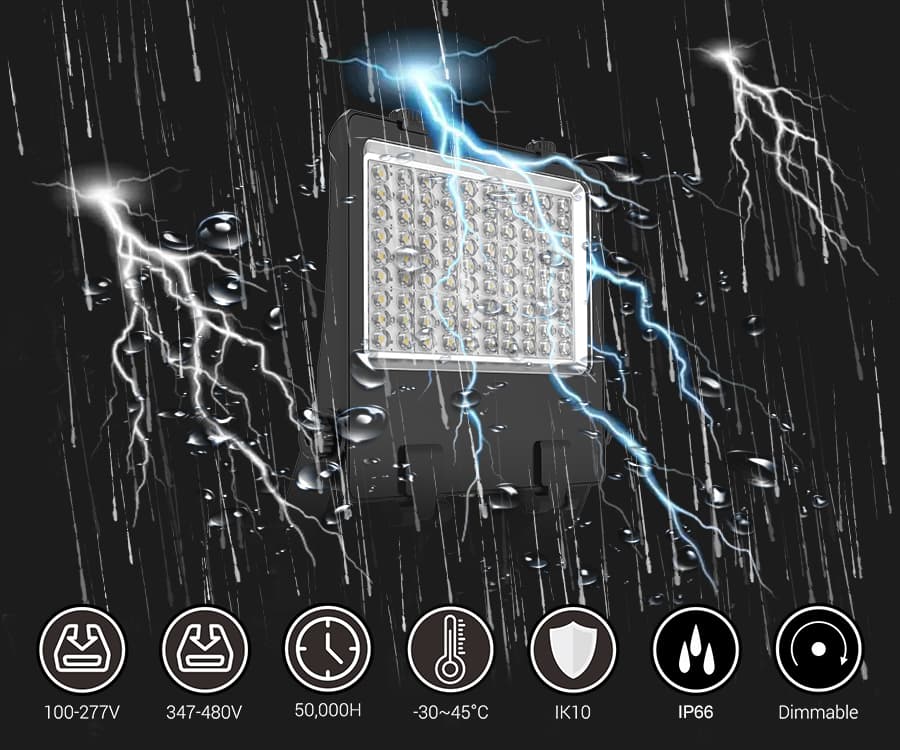 IP66 Waterproof & IK10
Integrated waterproof shell, Waterproof grade IP65 and IK10 rating of anticollision.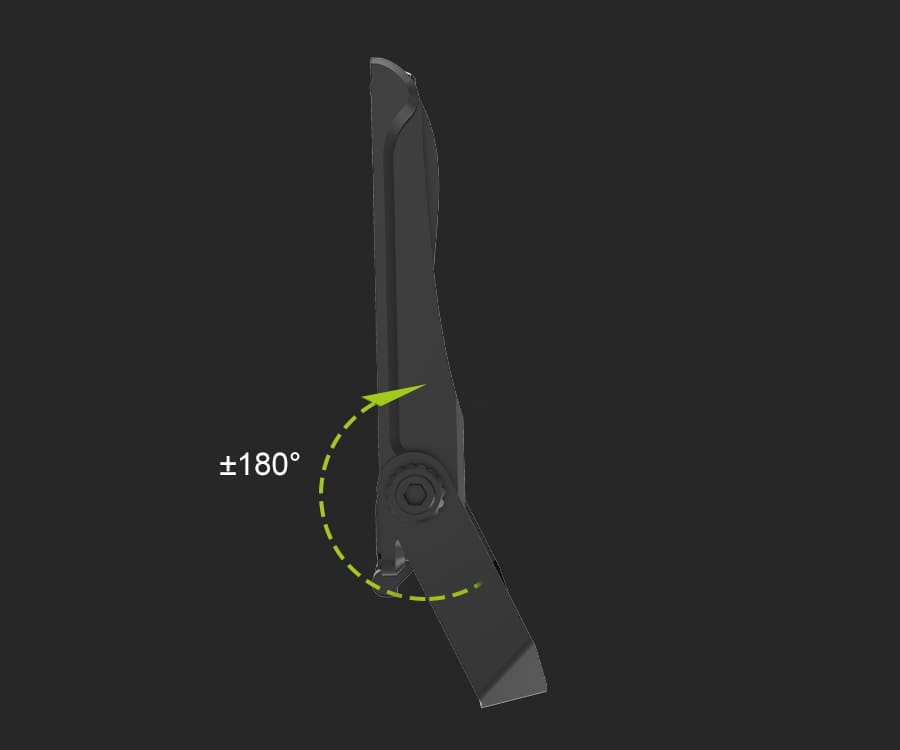 Rotatable design
The rotatable design can make the lamps easier to adjust and get the best lighting angle. And can be adjusted without tools;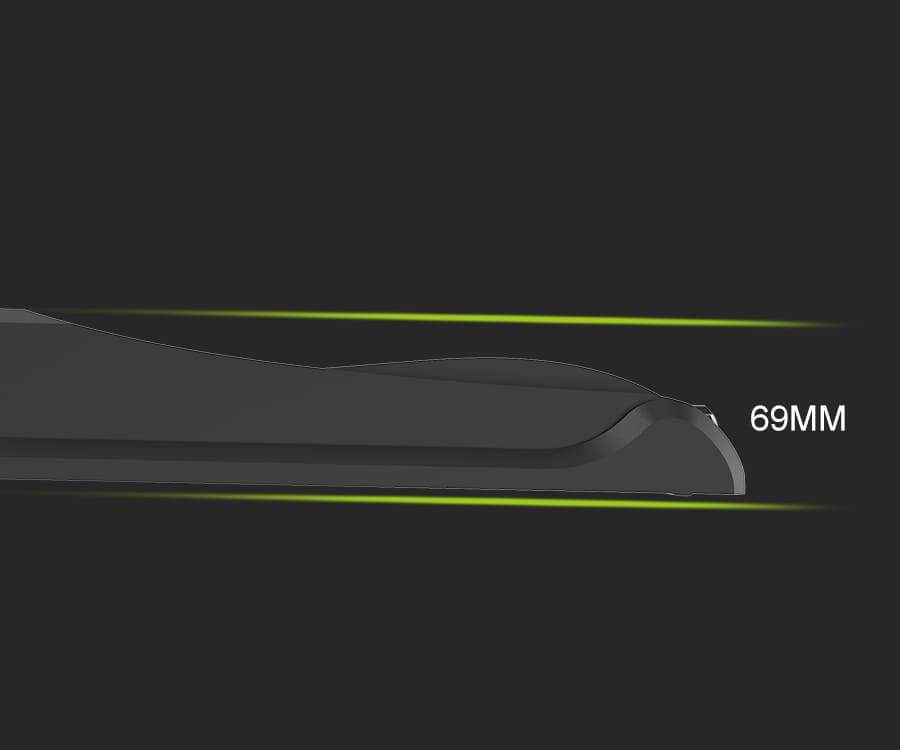 Lightweight ultra-thin Design
Lightweight and ultra-thin design, under the premise of ensuring heat dissipation of the lamps, the product is light in weight, convenient for transportation and installation.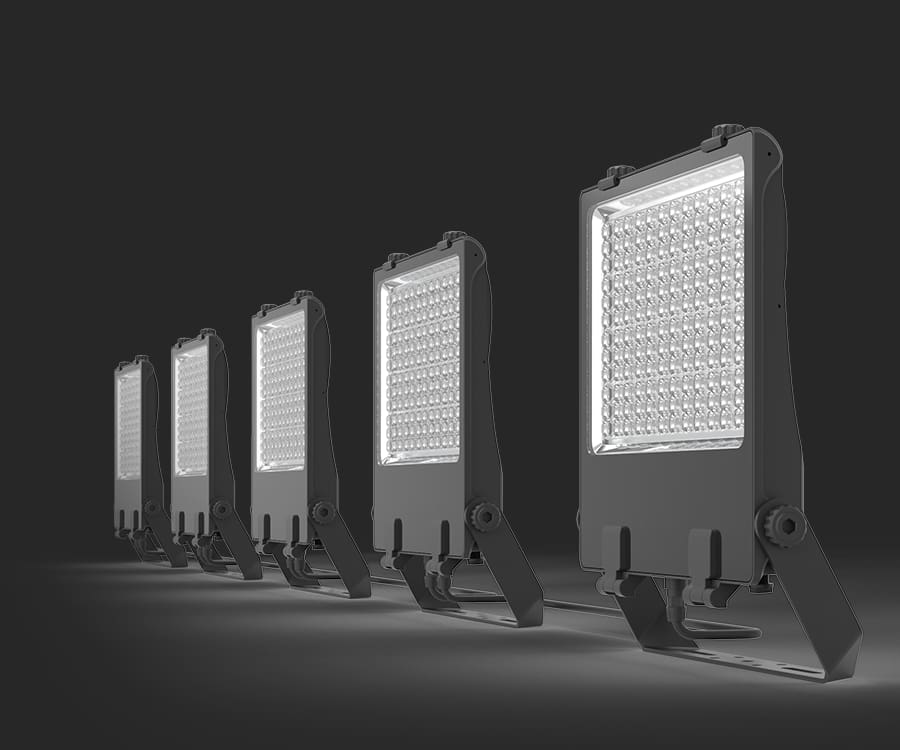 Support Series circuits
NEMO led flood light support series circuits. Many outdoor projects have a large span. In areas of 500 meters or more, this Linakble LED Flood Light uses only 30% of the power used by fluorescent lights or metal halides, which means it is lighter and more mobile. Good convenience.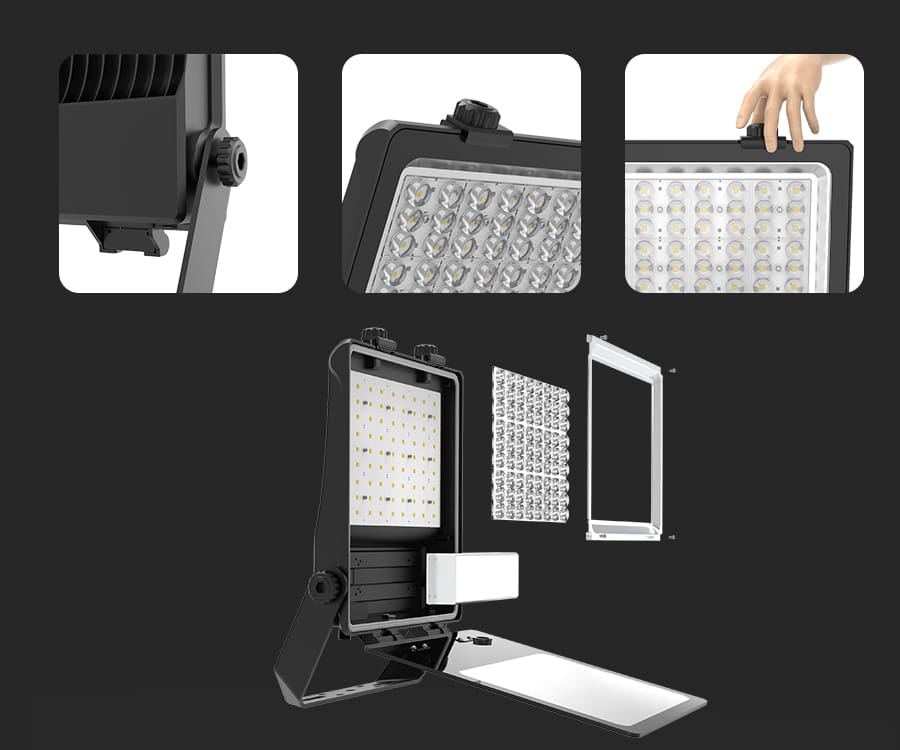 Tool free open and maintanance
for the subsequent maintenance of the lamp fixture, NEMO FLood Light tempered glass and bracket are fixed by a knob type fixing method, and the lamp can be opened and adjusted with hand-tightening.
Tool free open and maintanance
Other Watt
NEMO LED Flood Light is available in wattage from 10W to 320W, which is the best choice to replace the existing MH/HID street lights of 200W-800W.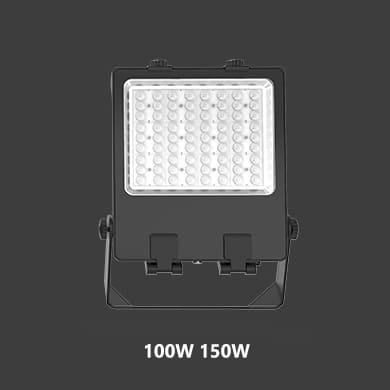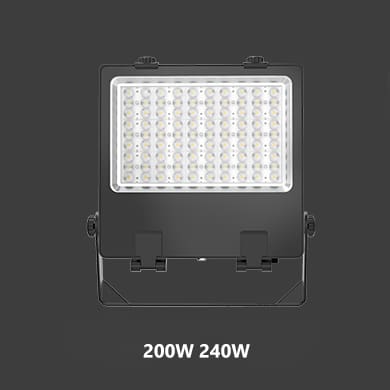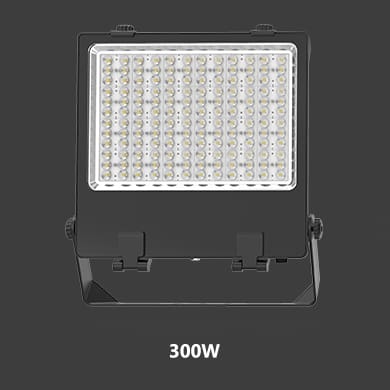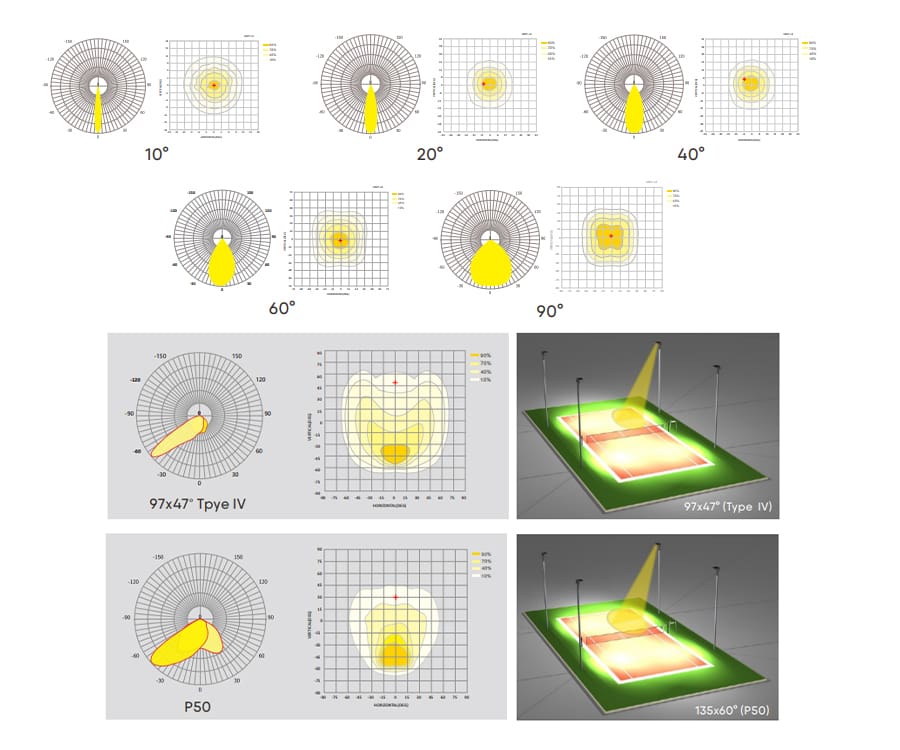 Beam Anlge
The advantage of Polarized illumination angle is anti-glare, which does not shine on the athlete's eyes when playing, which makes the sports experience and training effect better. Optional 20, 40, 60, 90, 97*47(Type 4), 135*60(P50).
20
40
60
90
120
97*47(Type IV)
135*60(P50) special for tennis court
Anti Glare UGR<22
Application
Professional tennis court, landscape lighting, projection lighting, advertising lighting, bridge lighting, dock, ship lighting, intersection lighting, etc.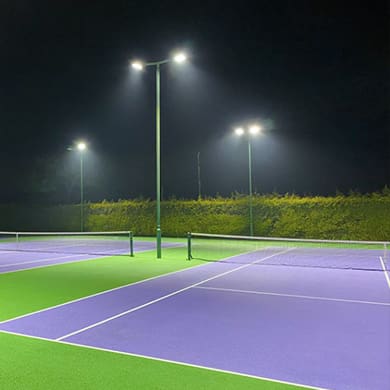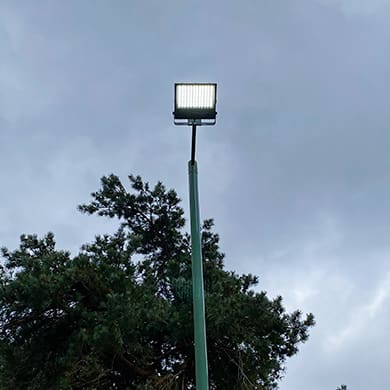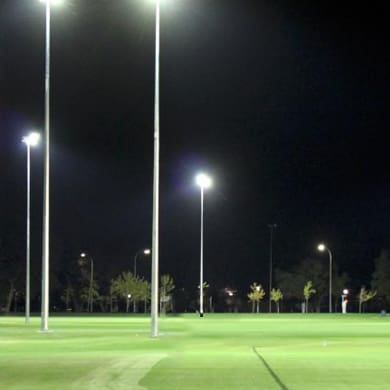 Accessories
| | | |
| --- | --- | --- |
| | | |
| Slip Fitter | Photocell sensor | 1-10V Dimmable |
| | | |
| SPD 10KV or 20KV | NEMA 3pin Photocell | Shorting Cap |
Anti-glare cover
Optional plug wires and Extended wires
1. Please make sure that all wires are connected correctly when you are installing it.
2.Optional plug wires and Extended wires.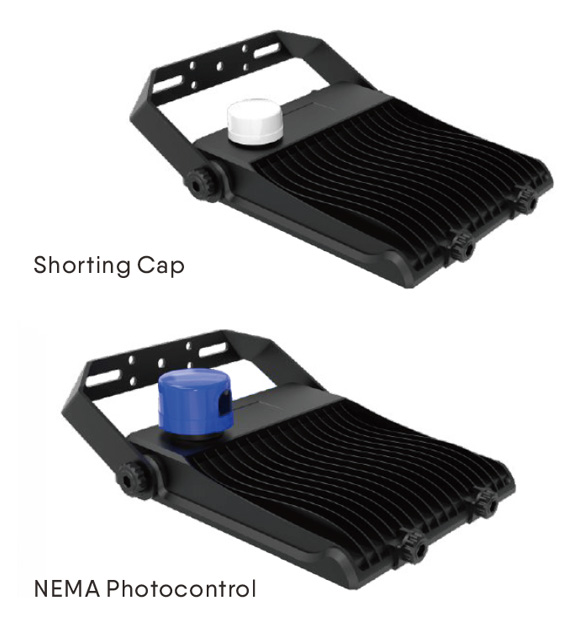 | | |
| --- | --- |
| Watt | Size |
| 200W | 1pc/ 427*69*495mm |