Jul. 01, 2021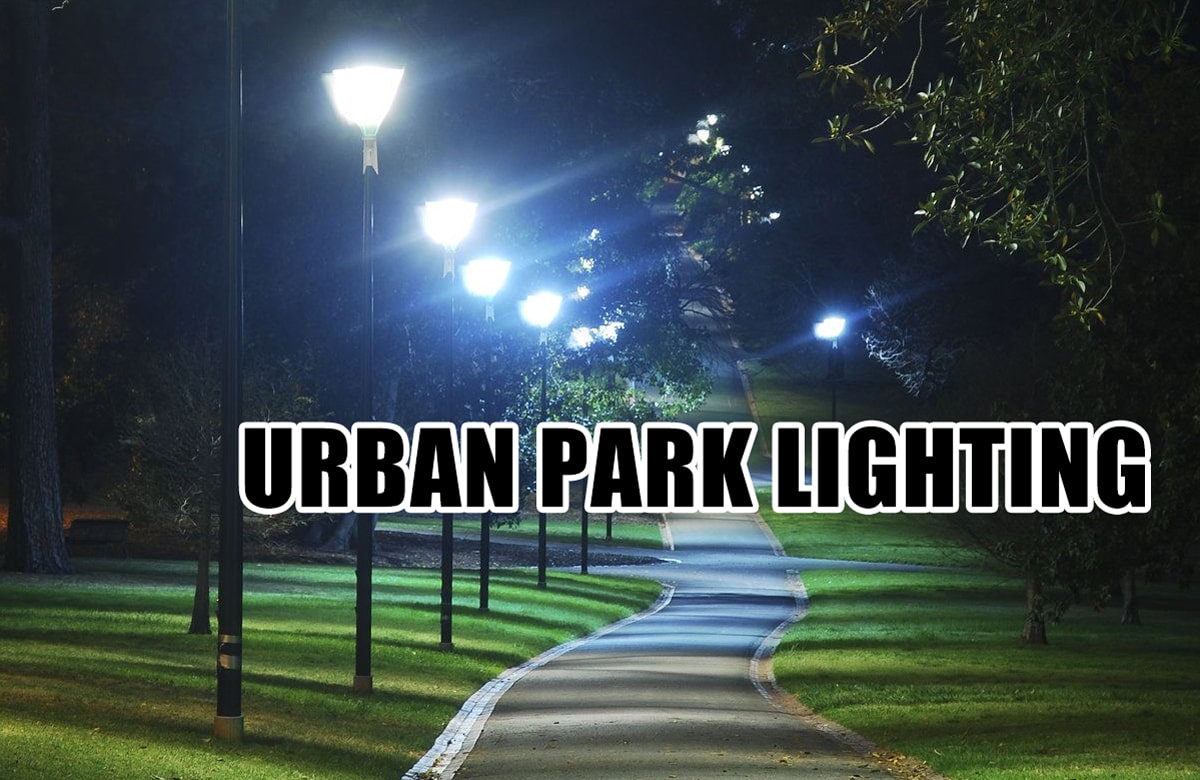 There is no shortage of active pedestrians in urban parks, whether it is day or night. But at night, people will be more worried about safety. Obviously, the measure that needs to be taken is to illuminate squares, park streets or other public roads. However, too much lighting and too little lighting are bad-this requires choosing the right lighting.
Although the purpose is for safety, in fact, considering the feelings of street users, the key to making a good lighting plan is not just to illuminate the ground. Also need to consider the overall landscape shape of the lamp, wattage, location, safety, cost, durability and other elements. And from the way of use and sensory experience, the park landscape lighting is connected with different scenes. We will understand and select the correct urban park landscape lighting from several aspects.
1. Why is urban park landscape street lighting important?
2. How much light is needed to be enough?
3. What parameters of landscape lights need special attention?
---
1. Why is urban park landscape street lighting important?
1.1 Improve the safety of pedestrians in night parks and reduce accidents.
1.2 In conjunction with the construction around the city park (statues, fountains, trees, seats, etc.), suitable lighting is equivalent to a landmark, which makes people more impressed by this place.
1.3 Lights will become part of the park. Even when the lights are not turned on during the day, they still play an important role in highlighting the park.
1.4 Proper color temperature can create a special atmosphere at night. Warm yellow light will make people feel warm, and white light will make the vision clearer, just like during the day.
2. How much light is needed to be enough?
The wattage and quantity required by different light sources vary greatly. The lighting source is mainly LED, and high-pressure sodium is a common light source. In the past, high-pressure sodium lamps were the most common light source. However, compared with LED lamps, the shortcomings of high-pressure sodium lamps' life, color rendering and high energy consumption are also more obvious. Therefore, choosing LED light source is the best choice for modernization. LED light source not only increases visual clarity, but also has a selectable color temperature that can be freely matched, which greatly increases the quality and flexibility of night lighting in urban parks.
The actual situation of each different park area is very different. Too much light is also very bad, and it is easy to cause dazzling light to pedestrians. Usually the height of landscape lighting is 3-6 meters, and the wattage of the lamps is also selected according to the size of the road. 20W-100W, the higher the pole, the higher the wattage demand, the illumination needs to reach between 10-50LUX, and the uniformity needs It is enough to reach 0.4.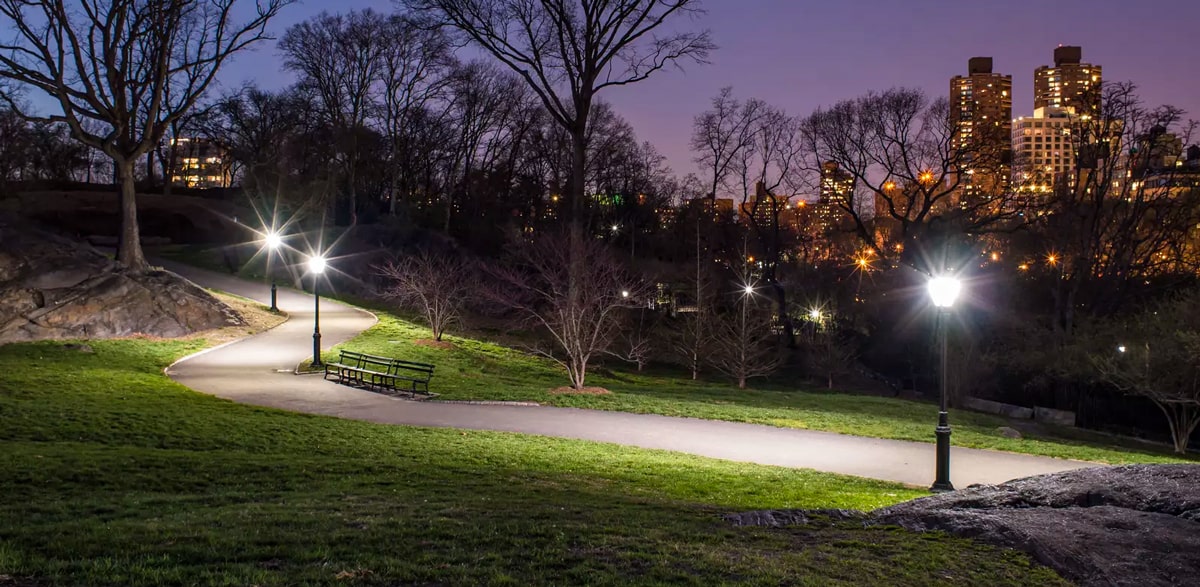 3. What parameters of landscape lights need special attention?
Although the wattage and quantity of the lamps have been confirmed, you need to pay attention to the following parameters if you want to get the maximum benefit of LED lighting.
3.1 Energy saving
Although the energy consumption of LEDs is very low, the energy-saving effects of different LED lamps are different. The key is to see how many lumens the lamp can emit and how much light efficiency can be achieved. High-efficiency lamps can use lower wattage to get more light.
3.2 Color temperature
The color temperature can be 3000-6000K, and the warm yellow light is usually 3000-4000K, which is a more comfortable color.

3.3 Low glare
Before officially purchasing an LED park light, you need to make sure that the light is low glare lighting. If the glare is too high, it will make pedestrians feel dazzling, which has a lot to do with the design of the luminaire.
3.4 Waterproof
The waterproof and anti-collision rating of lamps and lanterns for long-term outdoor use is necessary, at least IP65&IK10.
3.5 Certification
This means how many safety certifications the lamp has passed, which largely determines the durability of the lamp during use. Such as CE, ROHS, etc.
According to different city park roads, we recommend several different designs of landscape lamps.
| | | | |
| --- | --- | --- | --- |
| Product Name | Product | Watt | Certification |
| LED Post Top Light | | 20W, 30W, 60W, 100W | CE, RoHS |
| Pro LED Post Top Light | | 20W, 30W, 40W, 50W, 60W | CE, RoHS |
| Plus LED Post Top Light | | 30W, 40W, 50W, 60W, 90W | TUV, CE, CB, RoHS, LM79, LM80 |

If you want to get the professional lighting design of your venue, you can contact us at any time, we will contact you as soon as possible and provide you with free lighting consultation and DIALUX design.
E-mail: sales@lampshining.com / william@lampshining.com