| | |
| --- | --- |
| Model | LSDHM-960W-LV(XXK) |
| Watt | 960W |
| Lumen | 158,400 |
| Efficiency | 165Lm/W±3% |
| Input Volt | 100-277VAC |
| Chip Brand | Lumileds 5050 |
| CCT | 4000K 5000K |
| Modules | Rotatable |
| Weight | 30.4kg |
| Size | 911*1125.6*181.2mm |
| Driver | Meanwell 4*XLG-240-H-A |
| Beam Angle | 10/ 20/ 60/ 90*10(p50-p8)/ 135*60(p50)/97*47(TypeLV) |
| CRI | Ra70 (Ra80, Ra90 optional) |
| IP&IK Rating | IP66 / IK08 |
| Wind rating | 51.0-56.0m/s |
| Life Time | L70/B10 >50,000hours |
| Warranty | 5 Years / 7 years extended warranty available |
| Dimmable | Dimmable and Non-dimmable |
| Certification | ETL DLC ENEC TUV CE RoHS SAA CB IECEE Lm79 Lm80 ISTMT IK08 Salt spray test |
| | |
| --- | --- |
| Model | LSDHM-1200W-LV(XXK) |
| Watt | 1200W |
| Lumen | 186,000 |
| Efficiency | 155Lm/W±3% |
| Input Volt | 100-277VAC |
| Chip Brand | Lumileds 5050 |
| CCT | 4000K 5000K |
| Modules | Rotatable |
| Weight | 30.4kg |
| Size | 911*1125.6*181.2mm |
| Driver | 4pcs ELGC-300-H-A |
| Beam Angle | 10/ 20/ 60/ 90*10(p50-p8)/ 135*60(p50)/97*47(TypeLV) |
| CRI | Ra70 (Ra80, Ra90 optional) |
| IP&IK Rating | IP66 / IK08 |
| Wind rating | 51.0-56.0m/s |
| Life Time | L70/B10 >50,000hours |
| Warranty | 5 Years / 7 years extended warranty available |
| Dimmable | Dimmable and Non-dimmable |
| Certification | ETL DLC ENEC TUV CE RoHS SAA CB IECEE Lm79 Lm80 ISTMT IK08 Salt spray test |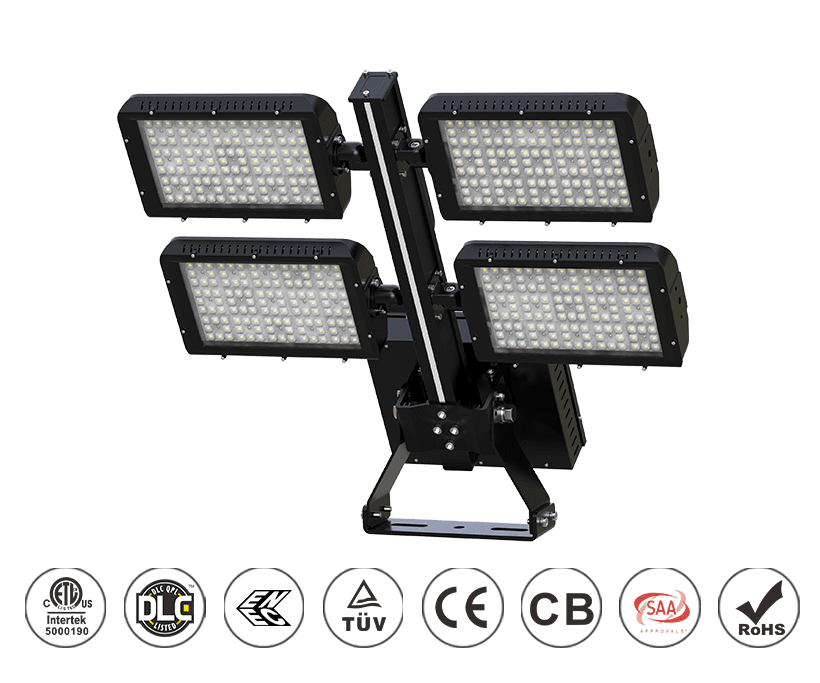 Dragonfly LED Flood Light 960W 1200W
Dragonfly LED Stadium Light is a perfect Outdoor lighting solution for area, street, stadium.
960W

1200W
Lumileds 5050

155Lm-165Lm/W
3000K-6000K
ETL DLC ENEC TUV CE CB SAA RoHS
LM79 LM80 TM21 IK10 Salt Spray test approved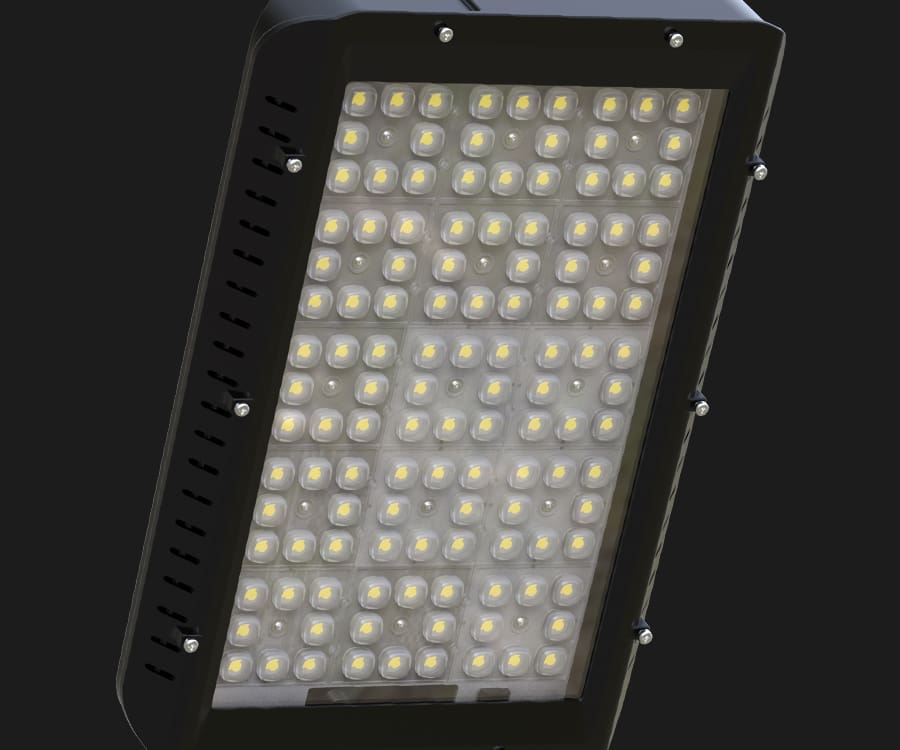 High quility LED Brand
Uses Lumileds 5050, High Efficiency 155-165Lm/W.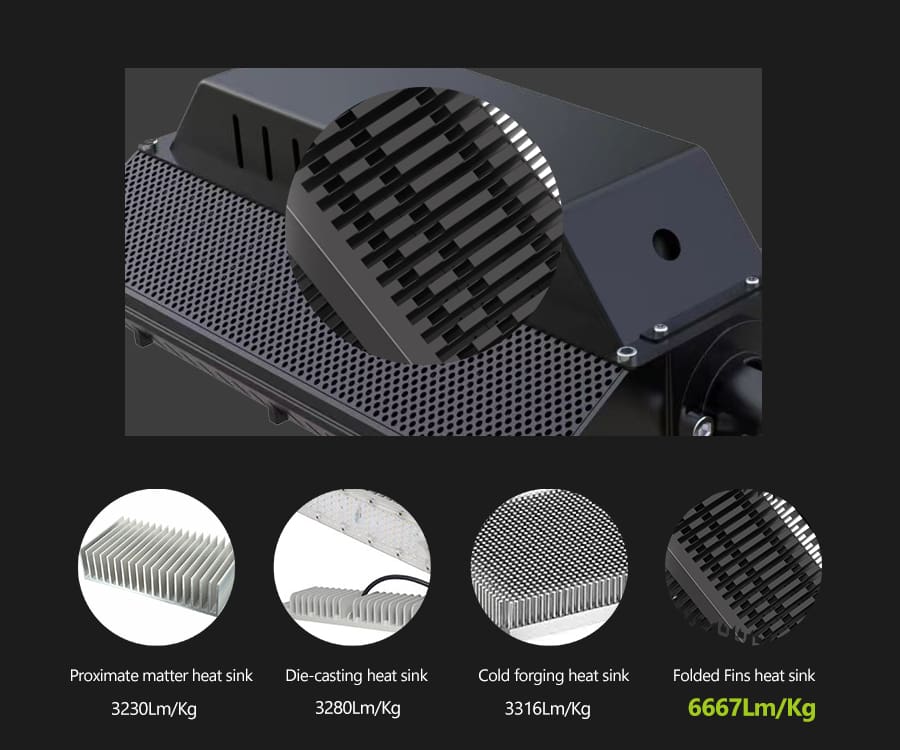 Folding aluminum fin design
Lightweight, fast heat dissipation. Increase the heat dissipation surface area by air coolingto dissipate heat and expand the contact area with air! It speeds up the spread of heat! Thermal effect is good.
Folding aluminum fin design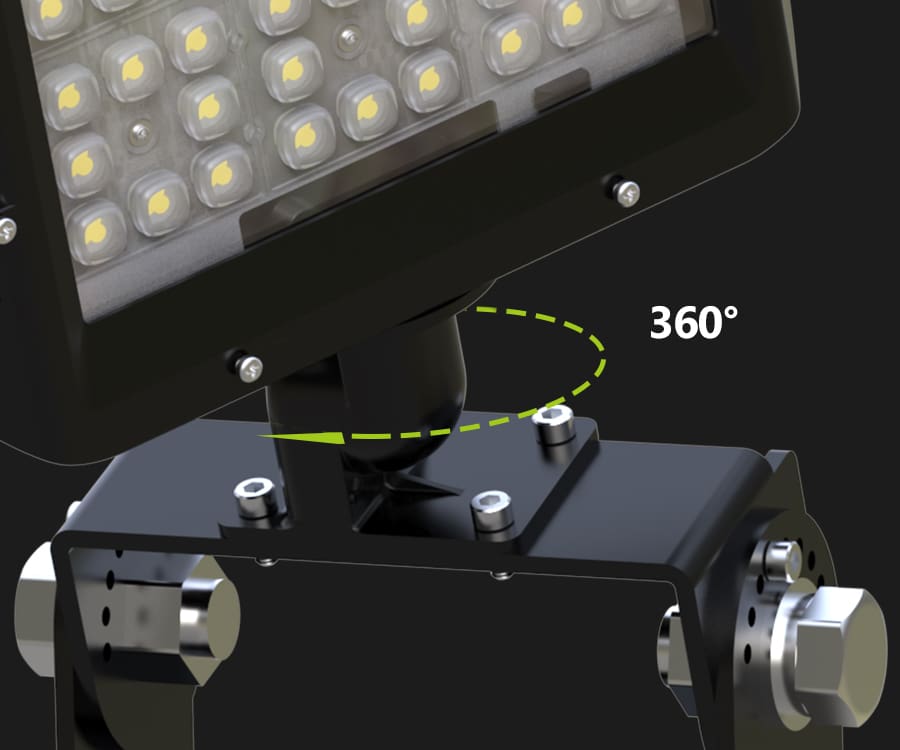 Rotatable
1.Rotating scale on the luminaire for customers to adjust the angle more accurately.
2.Module rotatable up & down & back and front up to 360 degree.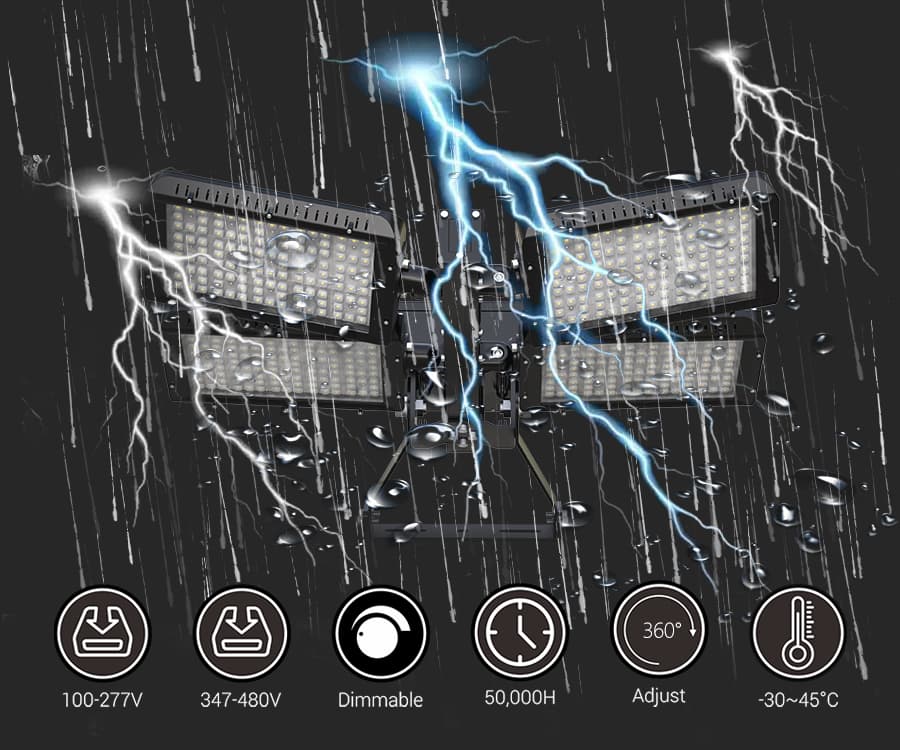 IP66 & Lightning protection & IK10
IP66 & Lightning protection & IK10. Waterproof IP66 and lightning protection 10/20KV, IK10 protective design allows dragonfly led sports light to withstand harsh environments;
IP66
Lightning protection
IK10
50,000H
-30~45℃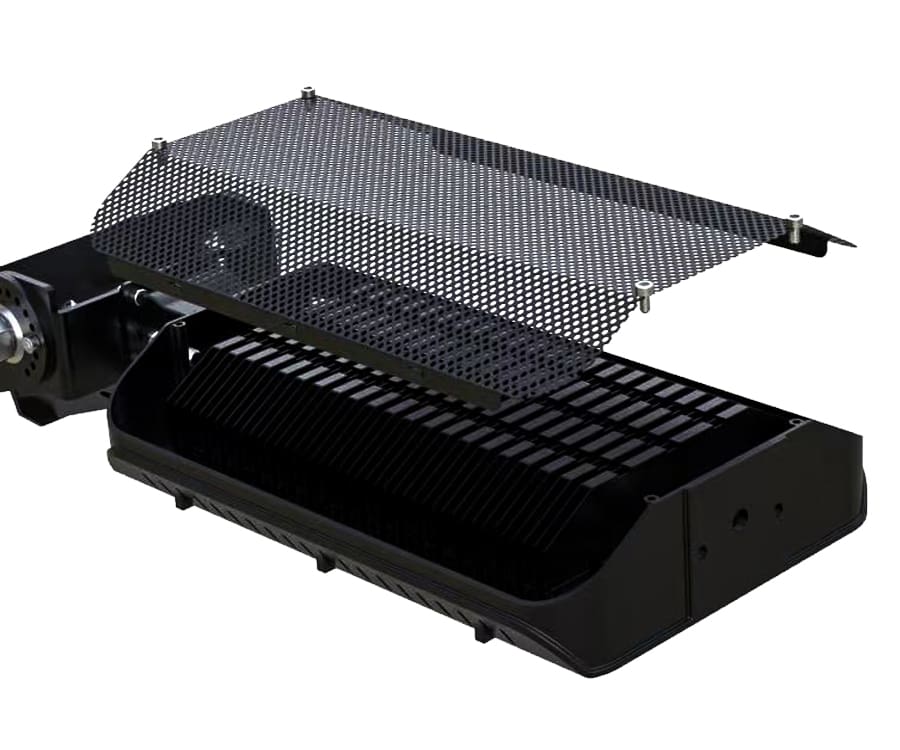 Dustproof net
The radiator of Slim Plus LED Flood Light adds a layer of dust net to prevent more dust from affecting heat dissipation, and it is also easier to maintain later.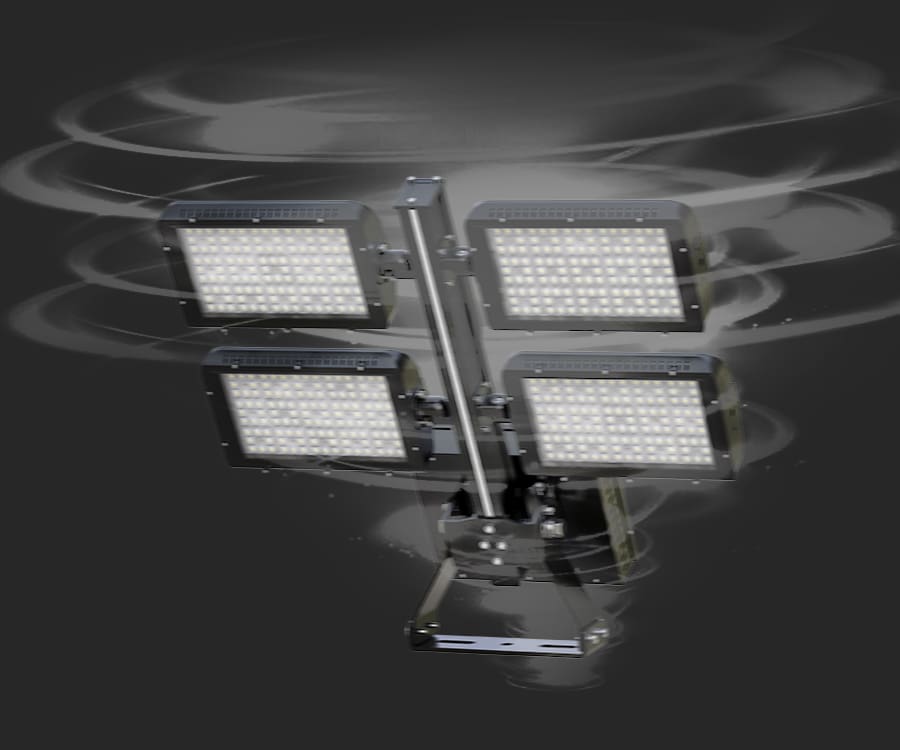 Withstand wind
Install our High Power LED Football pitch lights Can withstand hurricanes of 51.0-56.0m/s.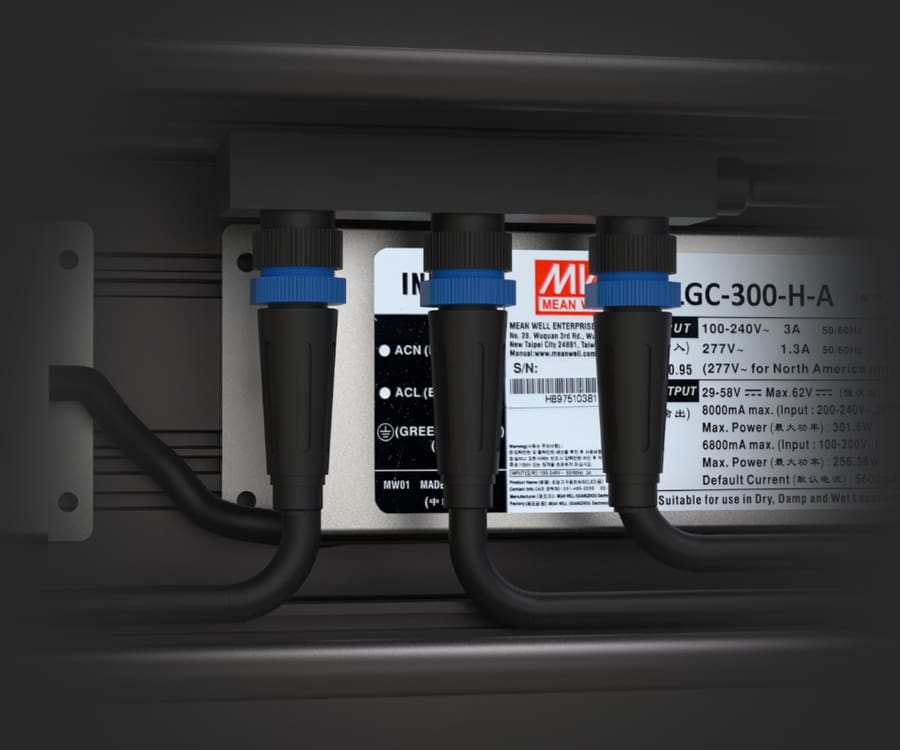 Quick-connector
The male female plugs are used for all power supplies and modules. Make maintenance and installation more convenient.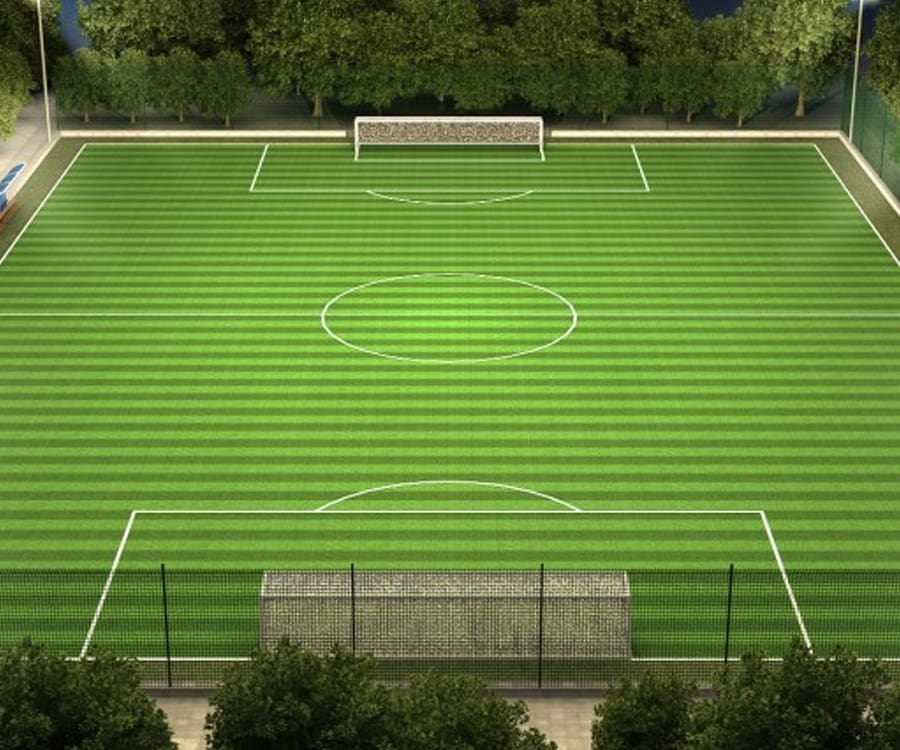 Better uniformity lighting
As shown in the figure below, a bad light source will cause too many shadows on the main court, affecting the athlete's line of sight and experience, and will reduce the visual clarity of the audience and the TV station, which will seriously cause strobe and affect the viewing experience.
In order to minimize the impact of this shadow, we have already solved this process in designing this LED golf course lights. With our new LED Flood Light, we will get a good lighting environment. Our module is rotatable. A uniform distribution of light can be achieved perfectly. And equipped with anti-glare cover, so that athletes and viewers can get a good experience.
Other Watt
Dragonfly LED Flood Light is available in wattage from 240W to 1800W, which is the best choice to replace the existing MH/HID street lights of 500W-4000W.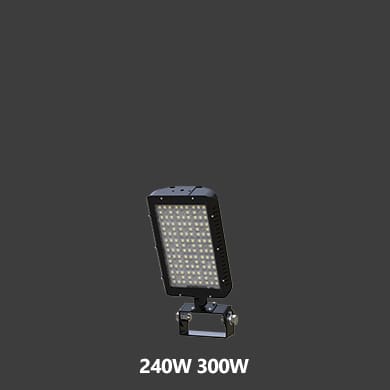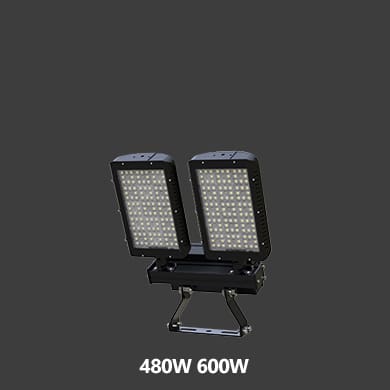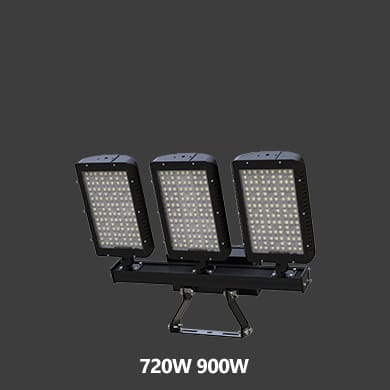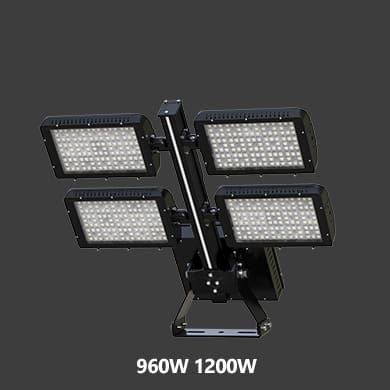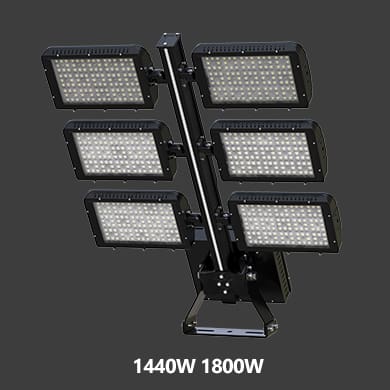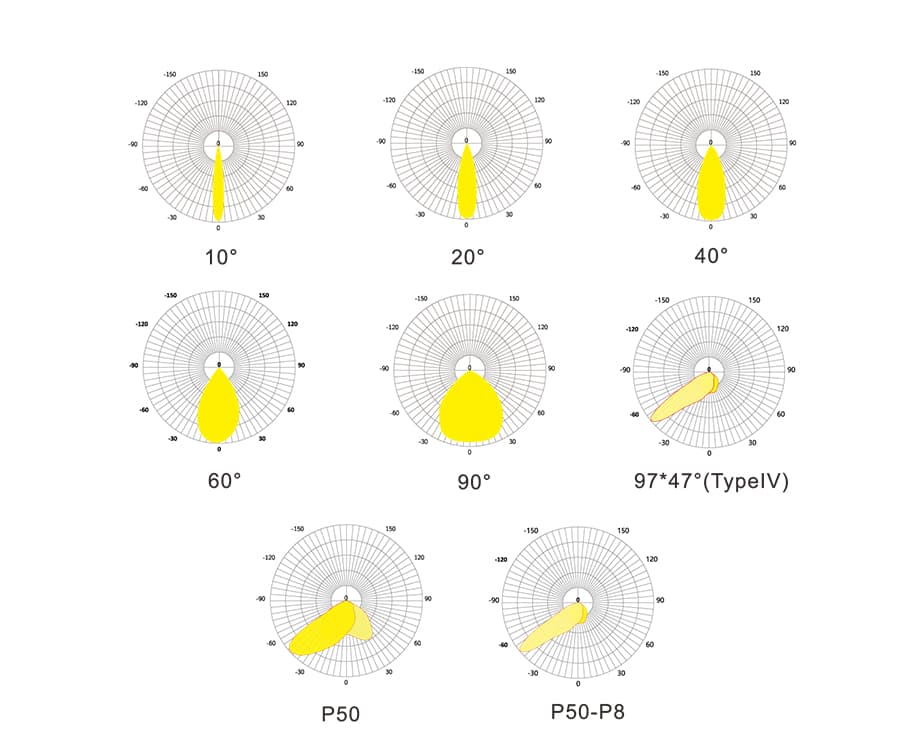 Beam Angle
The beam angle can be selected from 10/ 20/ 40/ 60/ 90/ 97*47(TypeIV)/ P50/ P50-P8. Professional light distribution angle can better achieve uniform and efficient lighting effect.
10 degree
20 degree
40 degree
60 degree
90 degree
97*47 degree(TypeIV)
P50
P50-P8
Application
Can illuminate intersections, squares, docks, ships, ports, construction sites, cranes,Tennis courts, basketball courts, soccer fields, etc.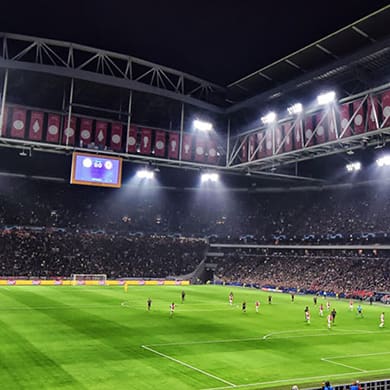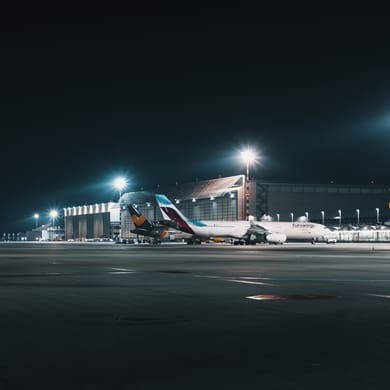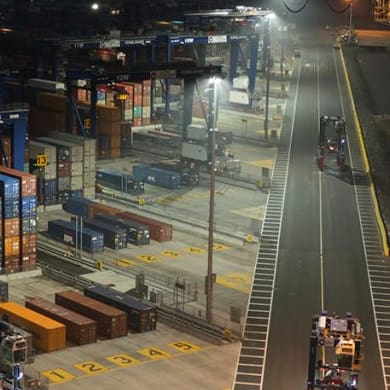 Accessories
1200w port led floodlight accessories.
Product Configuration
1.Standard lens plus tempered glass
2. Standard with 316 stainless steel bracket, strong hardness, never corroded.
3. Each module angle can be rotated freely
4. Finned radiator, the main lightweight design, reducing the load bearing pressure of the pole.
5. All power and module wiring are fast male and female connectors for easy follow-up maintenance
6. Standard with Meanwell Power + Philips 5050 lamp beads
7. Customers can choose the higher configuration of Meanwell HLG power supply
| | |
| --- | --- |
| Watt | Size |
| 960W/ 1200W | 1pc/ 999.7*923*221.2mm |