| | |
| --- | --- |
| Model | LSVSL-60W-LV(XXK) |
| Watt | 60W |
| Lumen | 8,700 |
| Efficiency | 145Lm/W±3% |
| Chip Brand | Lumileds 3030 |
| Input Volt | 100-240VAC |
| Driver | Meanwell XLG-75-H-A |
| CCT | 3000-6000K |
| IP & IK Rating | IP67, IK10 |
| Arm Dia | 60mm |
| Size | 406*320*86mm(Non-rotatable) / 417*320*88mm(Rotatable) |
| Weight | 4.5kg |
| Housing thickness | 2.5mm |
| Surge protection | 6KV |
| Beam Angle | TypeIII |
| Color Temp | 3000-6000K |
| Lifespan | > 50,000 hours |
| Replacement | 125-150W HPS,MH,HQI |
| Certficates | ENEC TUV CE CB SAA RoHS LM79 LM80 TM21 IK10 Salt Spray test approved |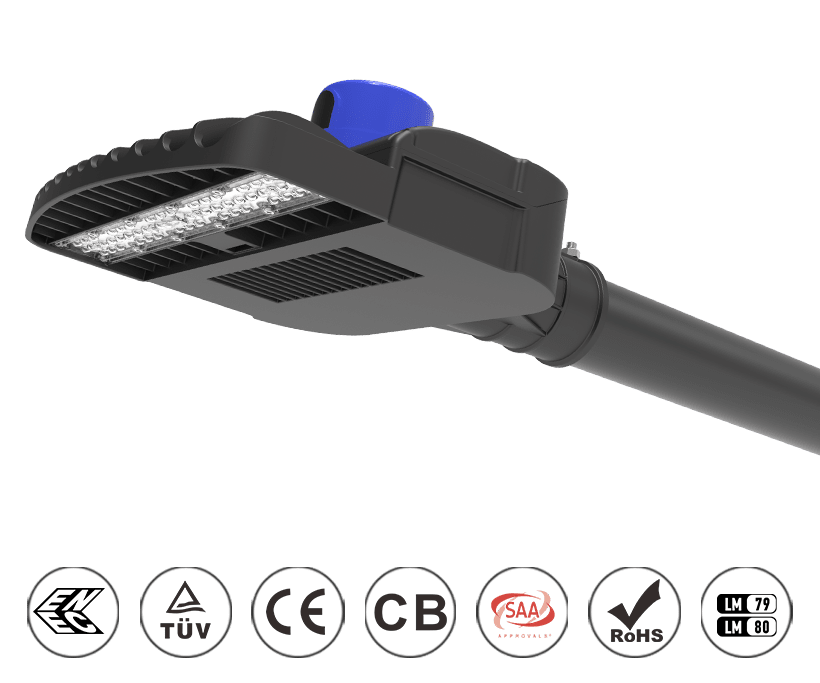 Venus LED Street Lights 60W
Venus LED Street light is a perfect Outdoor lighting solution for secondary roads, parks gardens and pathways.
60W
145Lm/W

4000K-6000K
ENEC TUV CE CB SAA RoHS
LM79 LM80 TM21
IK08 Salt Spray test approved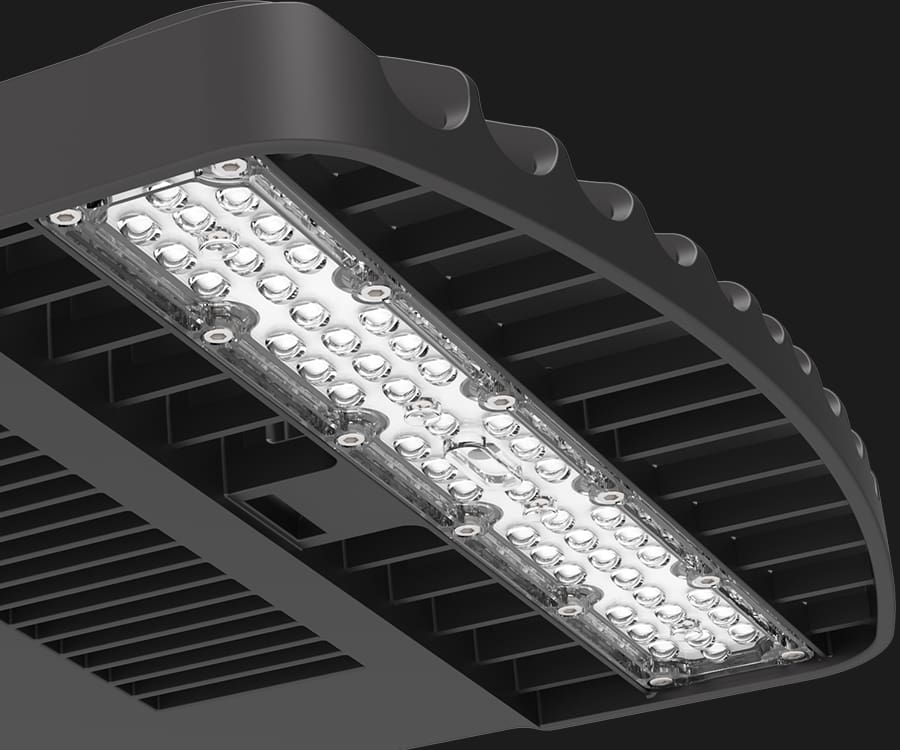 High Quality Brand
Using high-quality lamp beads to reduce light waste, the utilization rate of light is higher, CRI>70, the light efficiency can reach 145Lm/W!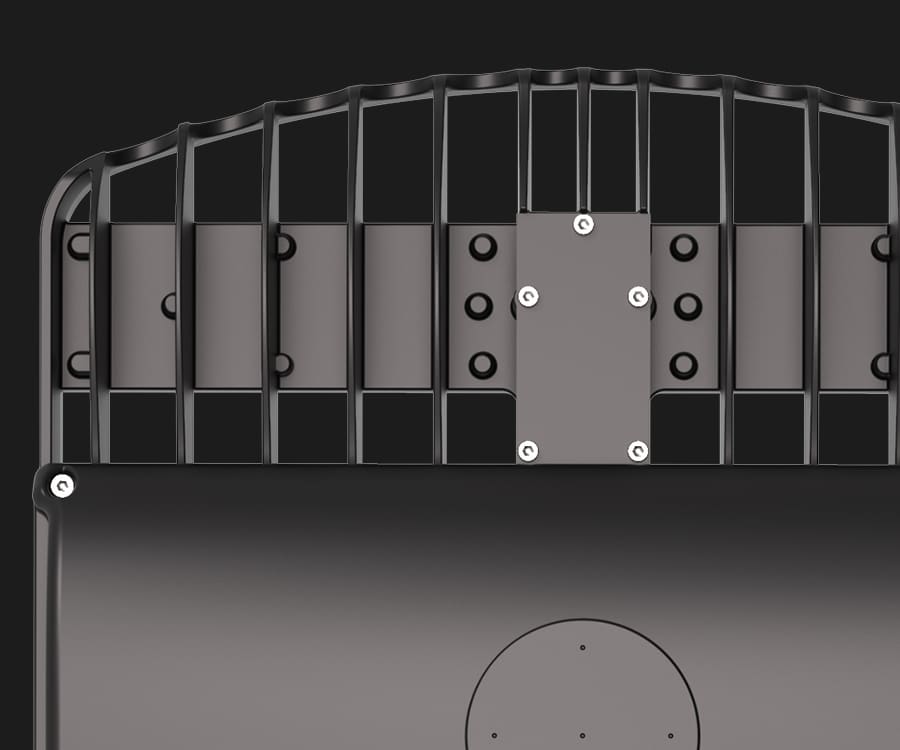 Unique Shape Design
The lamps are made of integrated aluminum material (ADC12) die-casting.
Unique shape design, more conducive to the heat dissipation of the lamp
ADC12 die-casting
heat dissipation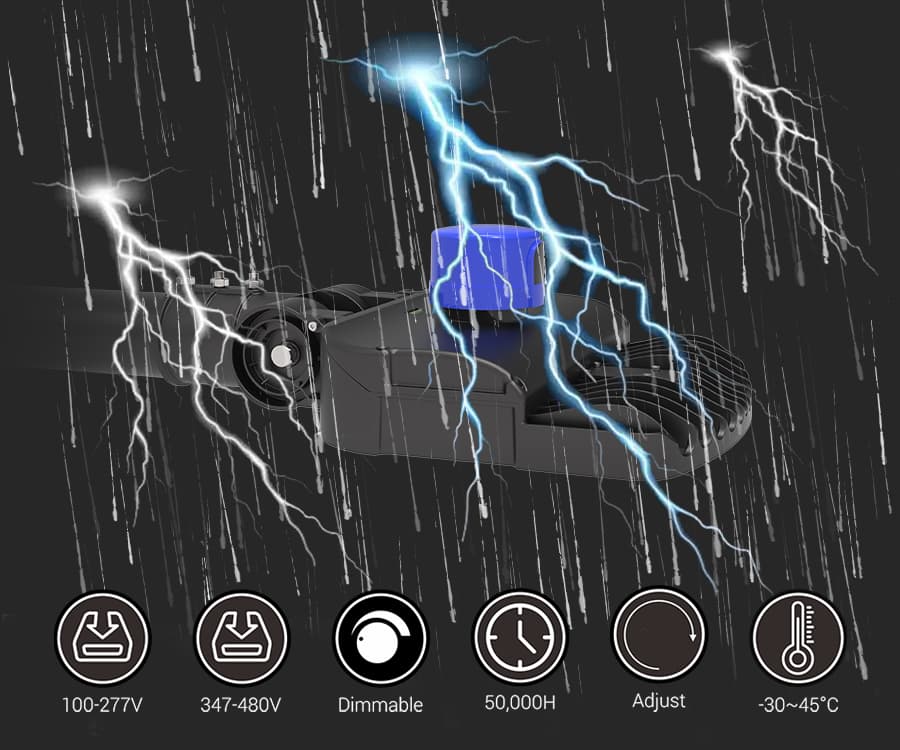 Waterproof & Lightning Protection
The lamps have passed the waterproof IP67 and anti-impact IK10 tests, and are equipped with 10KA lightning arresters. Even in bad weather outdoors, it can ensure that the lamps are not affected and work normally, increasing road safety.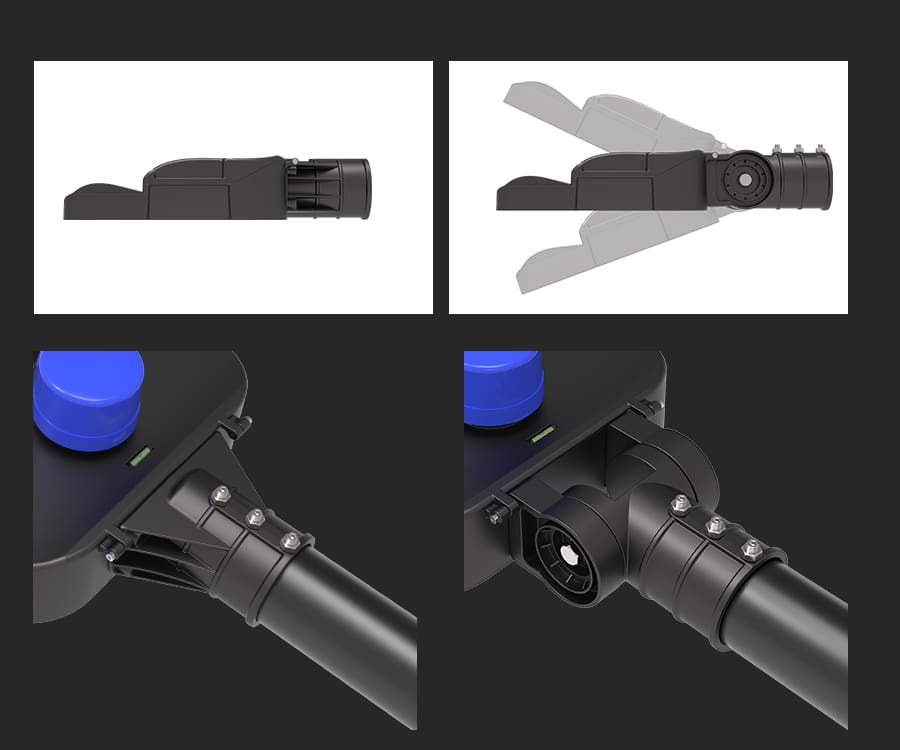 Rotatable Arm(Optional)
Venus series LED street lights can optionally use rotating and non-rotating lamp arms. The rotatable will be able to more flexibly control the position of the light.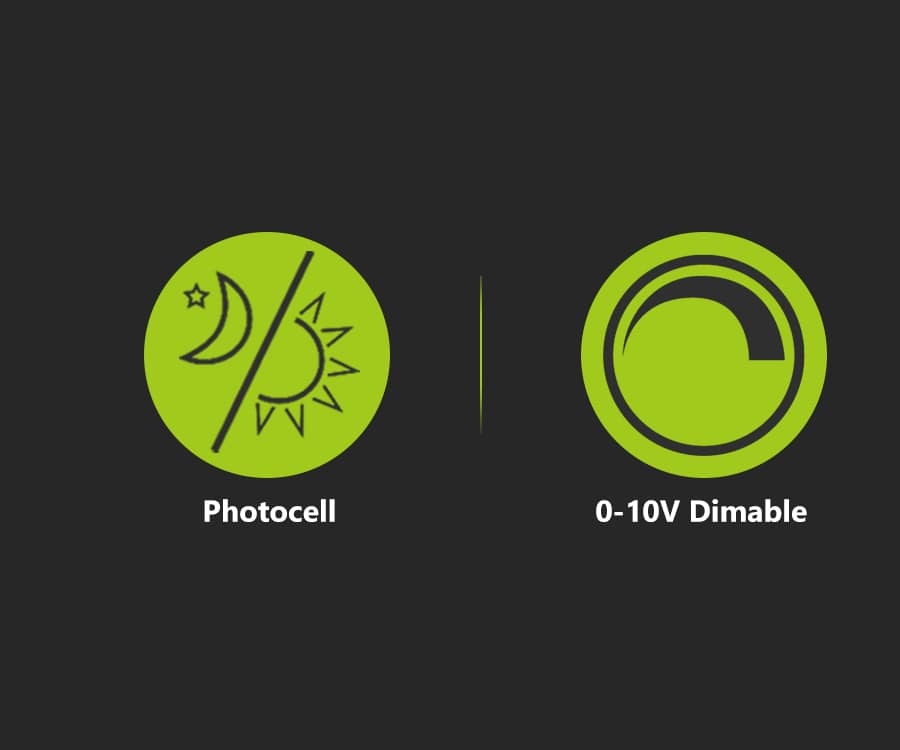 Optional Features
Photocell, Dimmable 0-10v
Other Watt
Venus LED Street Light is available in wattage from 50W to 240W, which is the best choice to replace the existing MH/HID street lights of 100W-600W.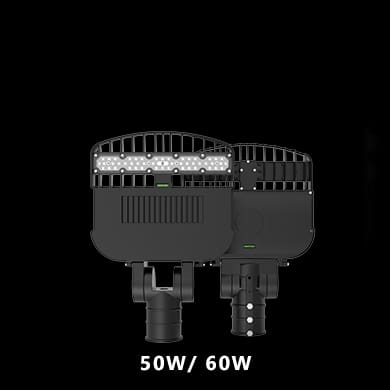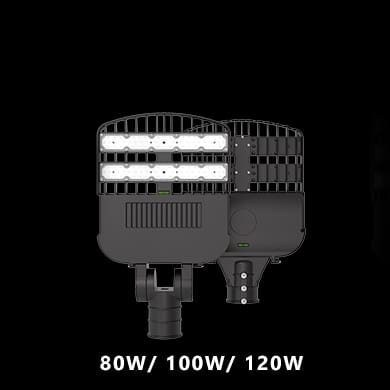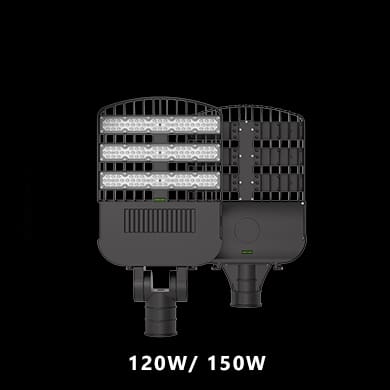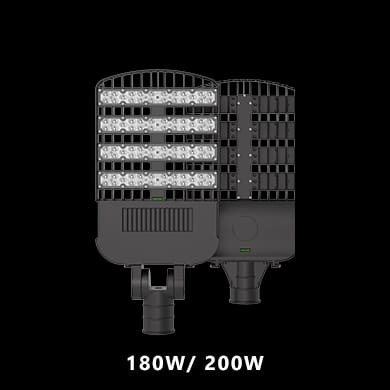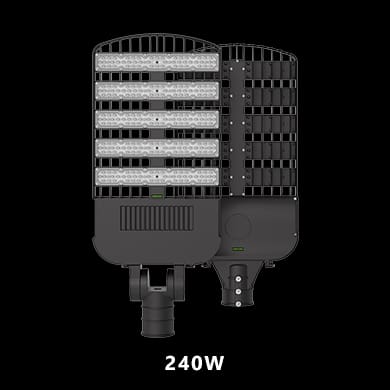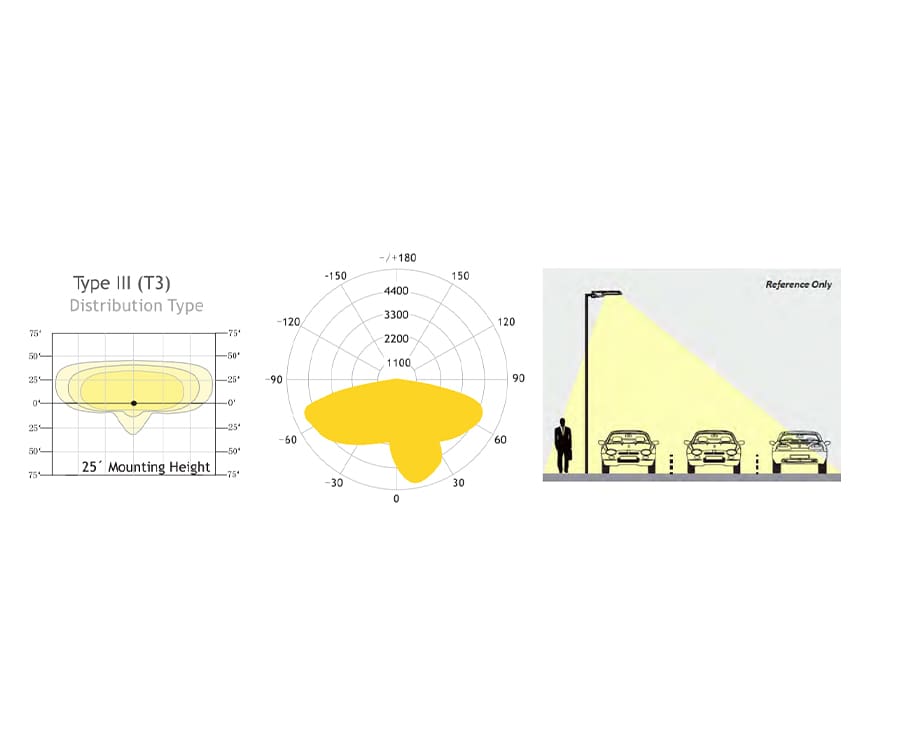 Beam Anlge
The beam angle can be selected from TypeIII. Professional light distribution angle can better achieve uniform and efficient lighting effect.
Application
Main roads, secondary roads, branch roads, expressways, overpasses, urban roads, overpasses, schools, residential areas, industrial areas, parks, city squares, courtyards, etc.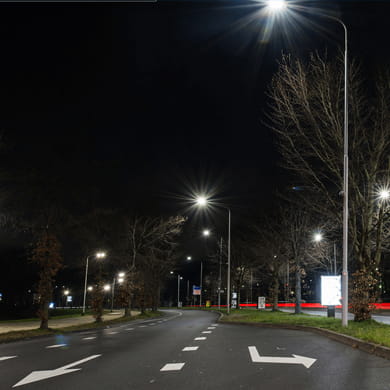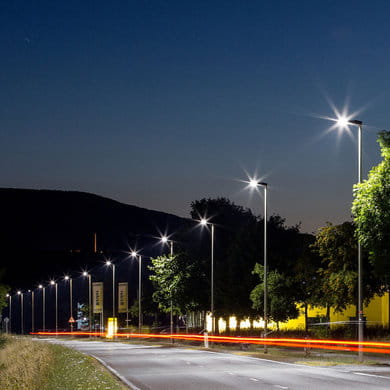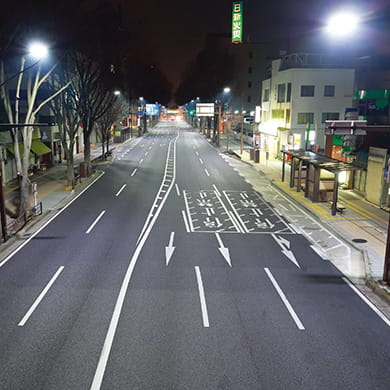 Accessory: 10KV SPD Lightning arrester(Optional accessories)
The standard 100-277v fixture comes equipped with 10kA surge protection already integrated.
SPD1 surge protection devices is perfectly adapted for outdoor lighting to provide single phase protection for line/neutral, line/ground and neutral/ground in accordance with LEEE C62.41 2002 C High, UL 1449 and IEC61643-11.
Accessroy: power supply
Meanwell ELG is standard,optional Meanwell HLG
| | |
| --- | --- |
| Watt | Size |
| 60W | 1pc/ 289*320*88mm |