The client installed sports lighting for his new ice hockey rink, and attached great importance to the problem of glare caused by the lighting of the stadium to the spectators.
Therefore, we chose Lampshining's 960W Slim Plus LED Sports Light. This light has an ultra-high light efficiency of 170Lm/W, which is equivalent to 2000W of MH/HID. In addition, the customer chose P50 anti-glare lens for this light.
After the installation was completed, the customer was very satisfied and sent photos of feedback.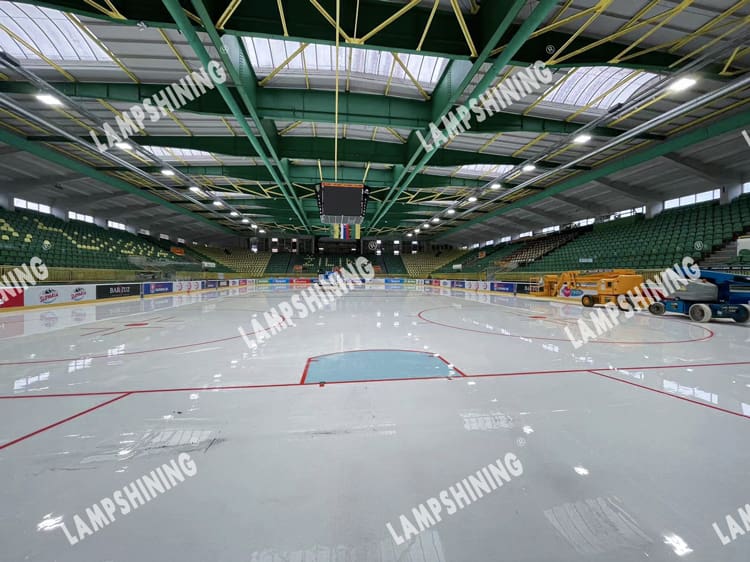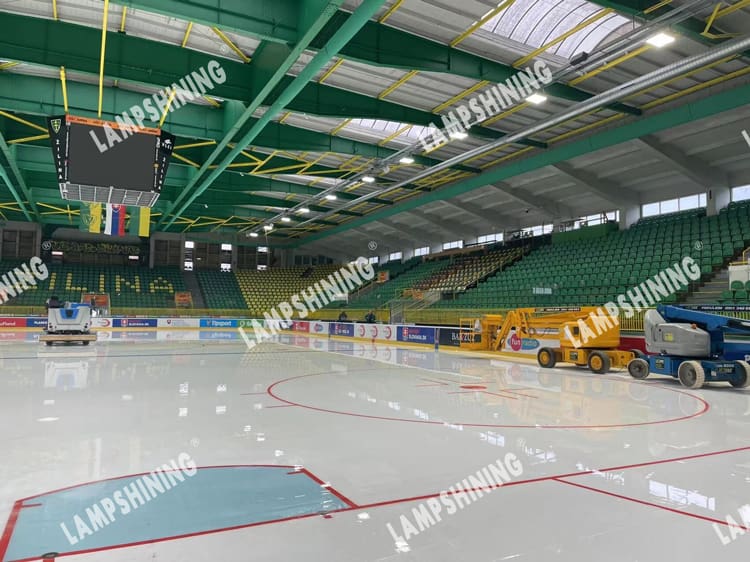 Used Lamp: Slim Plus 960W LED Light Fixtures