This is the Sports Park Athletics field LED lighting project we participated in. The selected light is our Slim Pro series 1440W LED Sports light. High luminous efficiency 175Lm/W.
The following are the actual scene pictures taken.
This project uses LED lighting system to get:
1. The visibility of the competition venue is greatly improved.
2. Due to the large site and high illumination requirements of the lamps, the energy-saving and low-pollution characteristics of LED lamps have been brought into full play. Compared with the traditional high-pressure sodium lamp, the energy consumption is reduced by 75%, the total cost of ownership is reduced, and the environmental pollution is reduced.
3. The light and handy design structure of the lamp reduces the pressure of the rod and has higher durability and safety.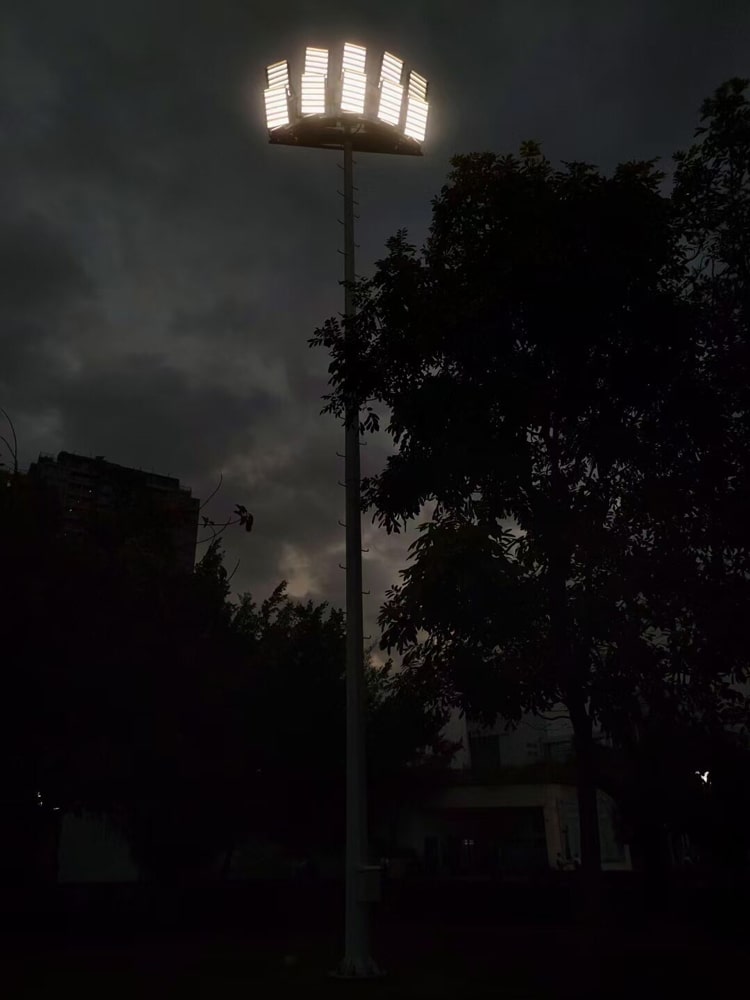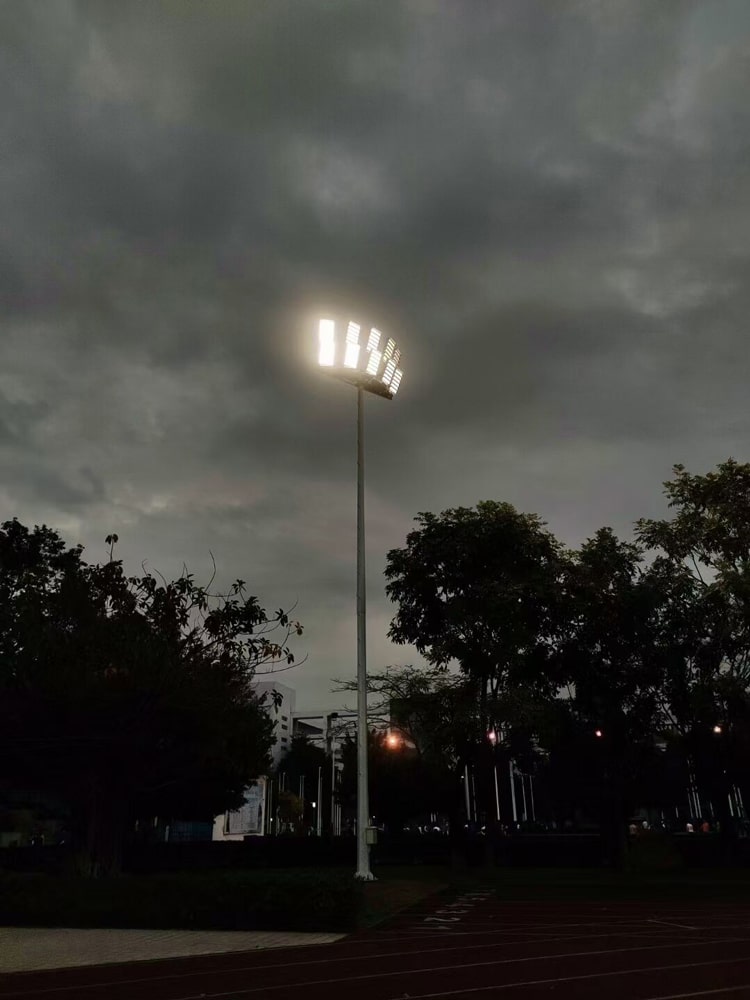 Used Lamp:Slim pro 1440W LED High Mast Light