This is the outdoor sports LED lighting project we participated in. The customer is from Russia. The light chosen is our 400W Slim LED high mast light. The high luminous efficiency is 160Lm/W, and the lumen value of a single lamp reaches 64000. It is a very good choice for outdoor sports lighting.
The following is a picture of customer feedback. This lamp has IP65 water resistance and IK08, and the wind resistance rating is 51.0-56.0m/s. Therefore, even in extreme weather, the lamp can still work normally.
● Through lighting, customers want to ensure that the outdoor venue can be seen clearly at night even in snowy days, which can increase the safety at night.
● The visibility of the competition venue is greatly improved.
● The light and handy design structure of the lamp reduces the pressure on the rod and obtains better reliability.
● Compared with the previous lighting fixtures, the 400W Slim LED High Mast Light replaces the original 1000W traditional lamps and obtains better illuminance. Energy consumption is reduced by 75%, which greatly reduces the cost of ownership. It also reduces environmental pollution.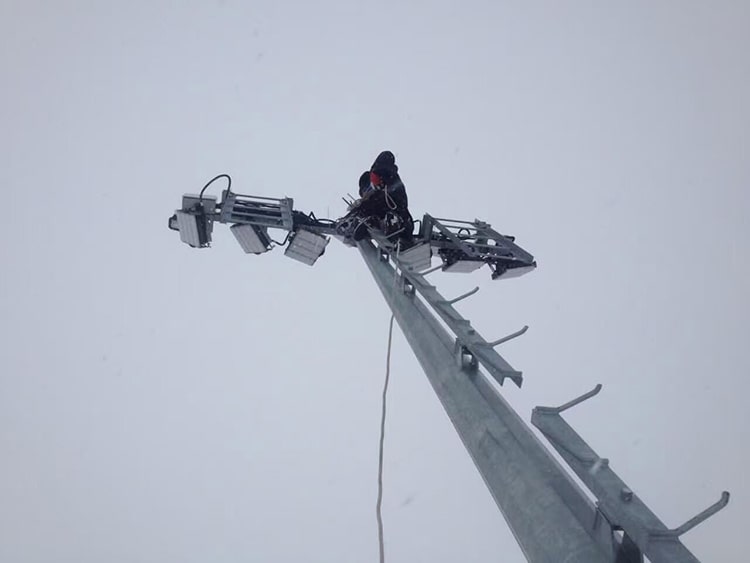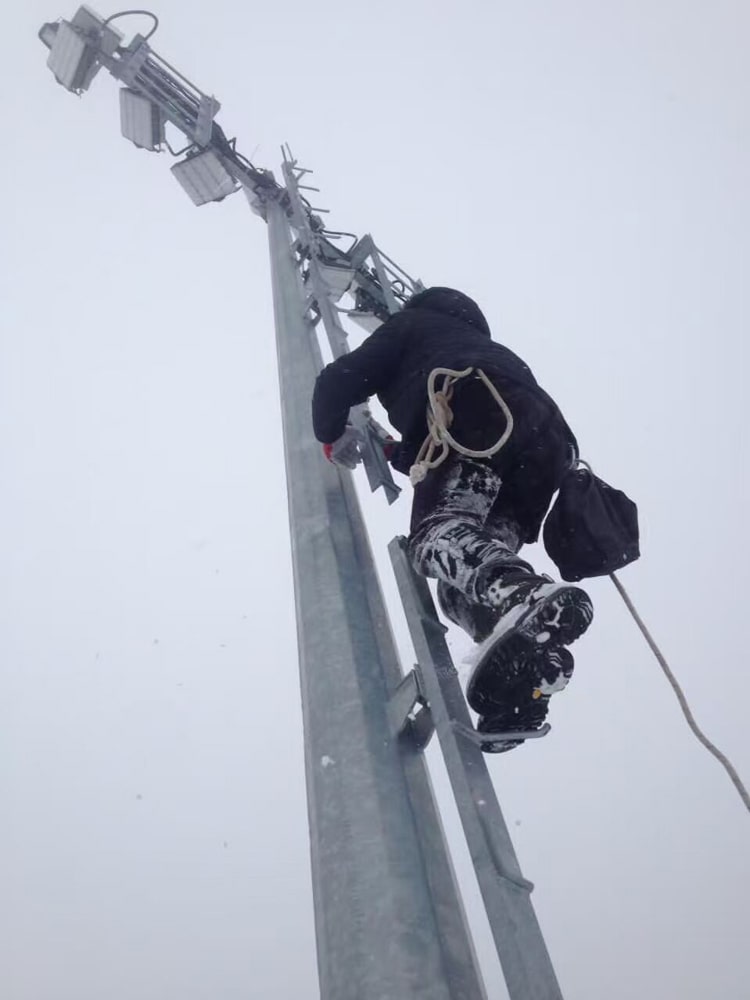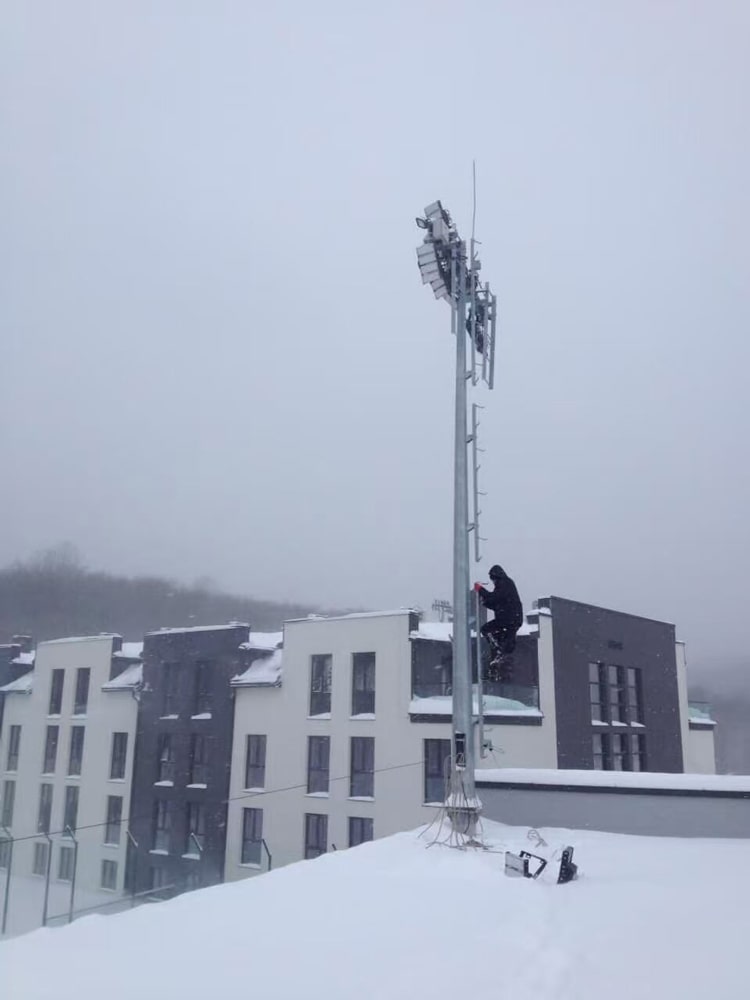 Used Lamp:Slim 400W LED High Mast Light