---
I wanted to tell you I finished the installation and the lighting is perfect. The entire ground area is fully lighted and perfect. No shadows at all.The light color and intensity is very good.It could not be better.
Thanks again to you and your company and workers for making this project possible. Tonight I have a happy wife and happy horses.
I am attaching a few photos of the barn and horses. Please note how beautiful and warm the lighting is! We are enjoying it very much.I cherish the relationship we developed during the purchase of our lights and will try to secure more business for you if I can.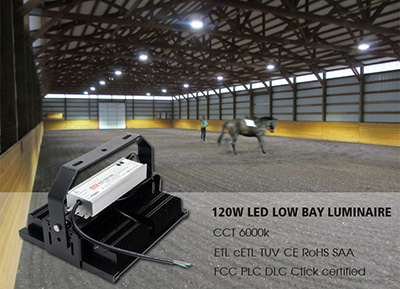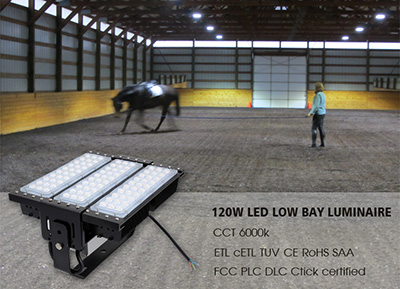 (This is a practical application of a 120W LED low bay luminaire in the racecourse.)