This is our customer from Portugal. They chose our new slim plus LED Flood Light. Now they have completed the installation of their football club lighting. We are a professional company that provides LED lighting fixtures, and we promise to provide only high-quality regional lighting fixtures.
The customer used a total of 56 slim plus led high mast lights, which were arranged on the four corners of the football field, and 14 lamps were installed on each pole.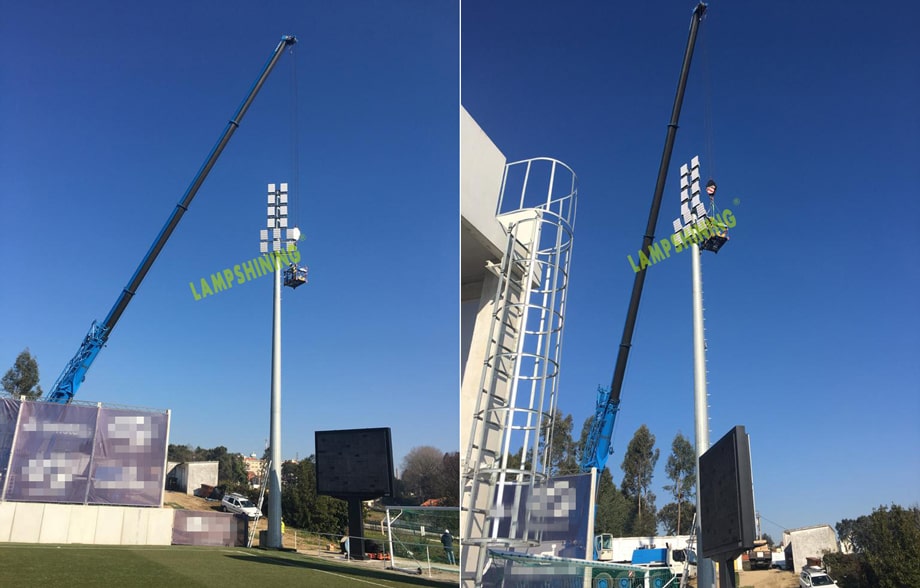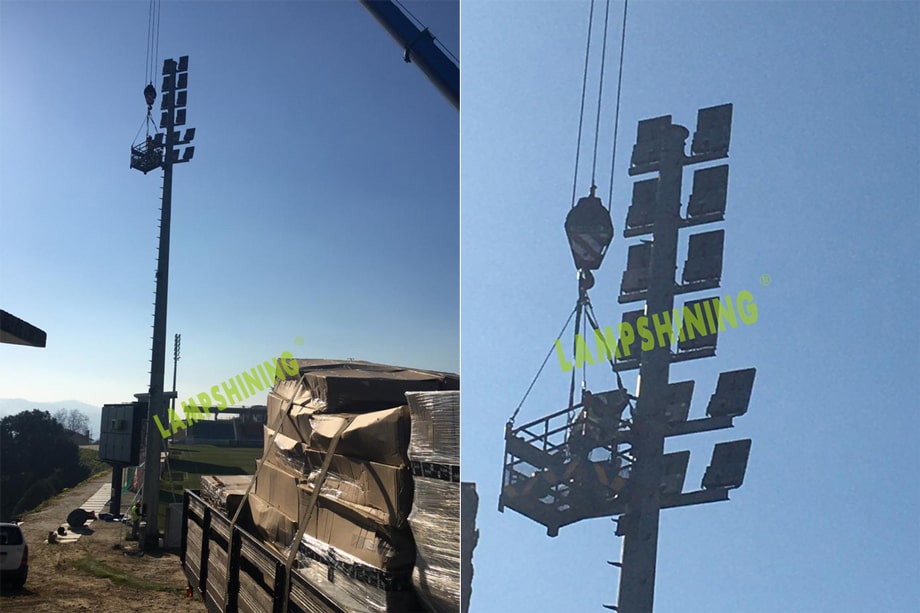 LED is a very cost-effective light source with a service life of more than 50,000 hours and greater durability, so it is very suitable for outdoor sports field lighting.
If there is an unexpected power failure when the football club is turned on at night, the LED can be re-lighted immediately, while traditional lamps such as metal halide and halogen floodlights need to be warmed up for more than 5 minutes before they can be turned on again. It is very unpleasant for the audience and personnel on site.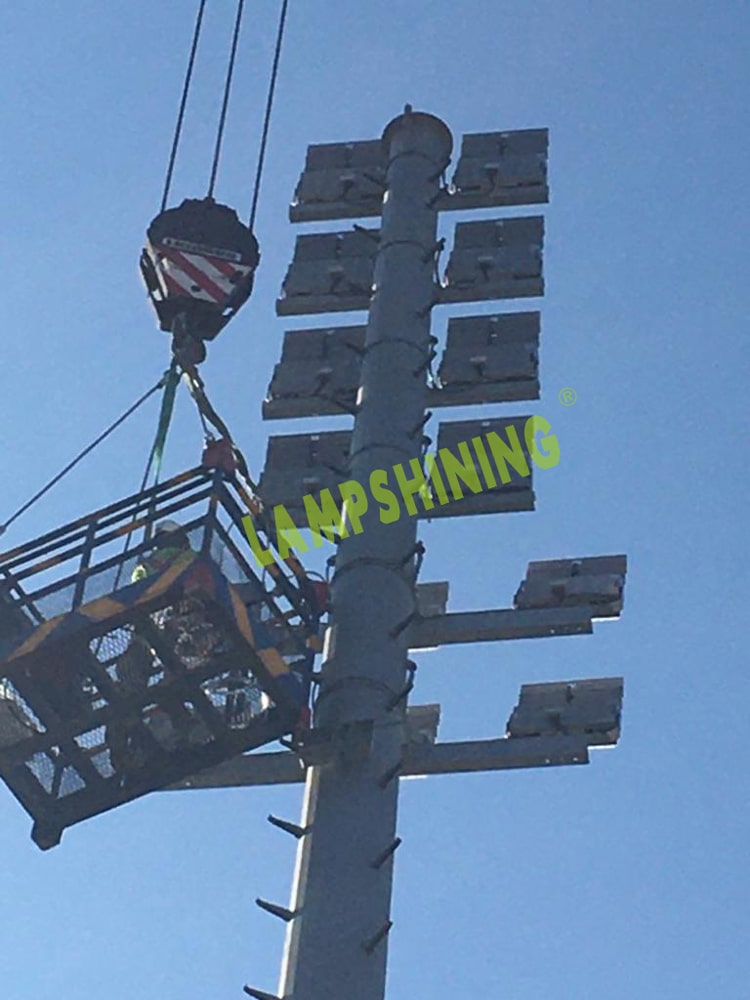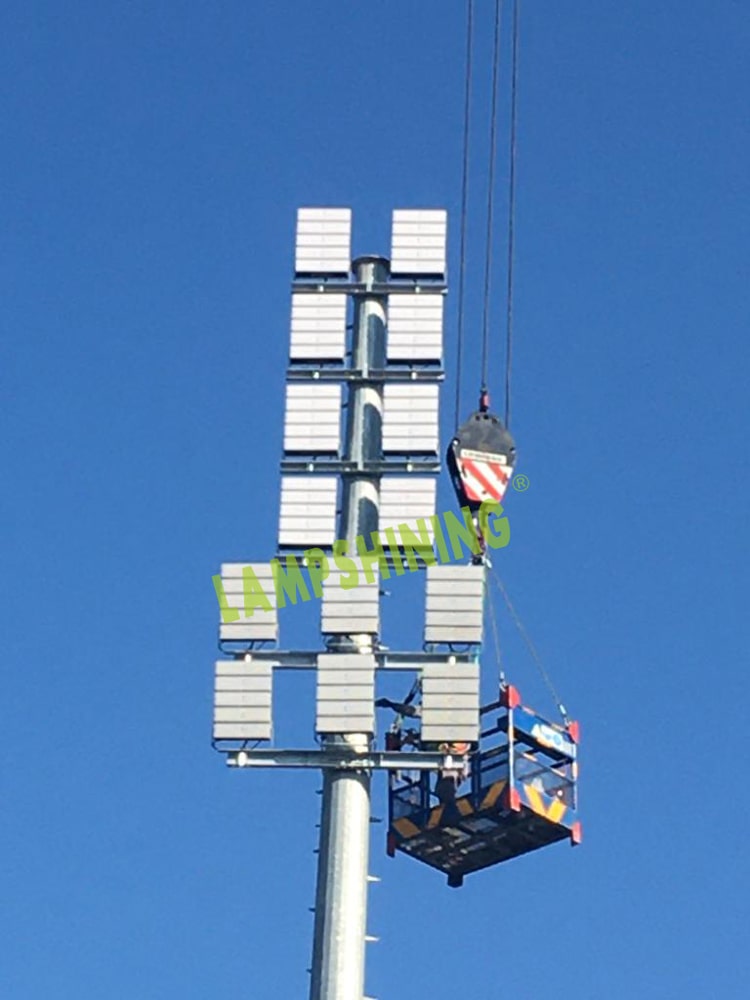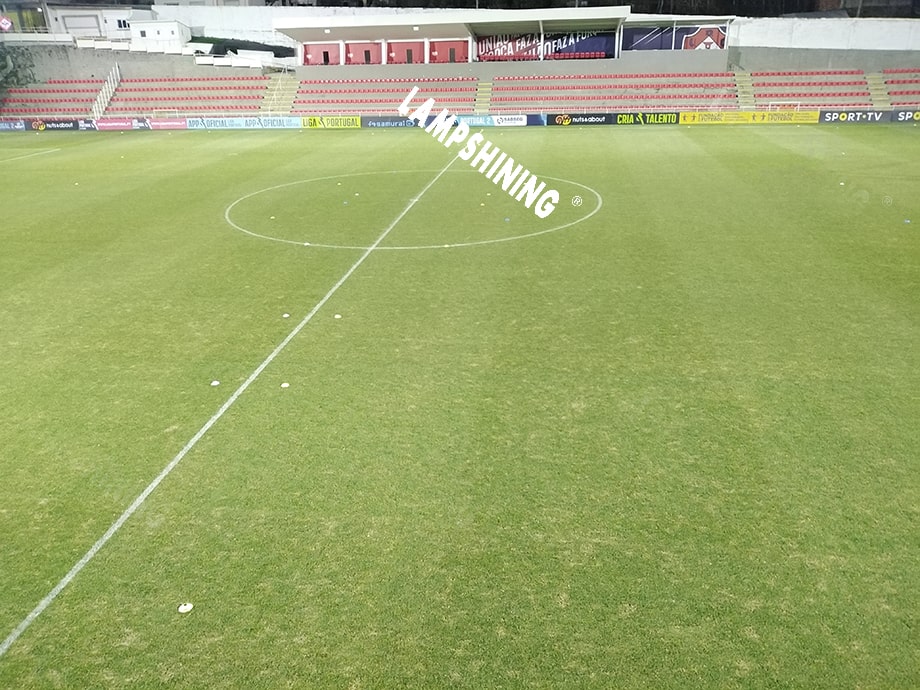 Used lamps: Slim Plus 1500W LED Flood Light