Specifications
Model


LSGL-600W-Linear

Watt
600W
Bar QTY
1 bars
LED Brand
SEOUL
PPF

1680 μmol/s
PPE
2.8 μmol/J±3%
LED QTY

2000pcs warm

100pcs white

80pcs 660nm

Input Volt
100-277VAC
Dimmable
Standard 0-10V
Life time
L90>54,000 hours
Weight
9Kg
Size
1115*149*110mm
Beam Angle
120 degree
Certifications
ETL & DLC
Linear 600W LED Grow Light Full Spectrum - Dimmable 0-10V LED Plant Growing Lamp
What can Linear 600w LED grow lights bring to you?
600w LED plant growth light is completely composed of LED lights, which can provide full spectrum. We have conducted a lot of experiments to ensure that the full spectrum can better help plants grow. The mixed light includes the general blue-red spectrum and IR UV and white LEDs. IR and UV LEDs can enhance plant defense mechanisms and prevent overgrowth and disease. Blue and red LEDs are the key to affecting plant yield and quality. Linear 600w LED grow lights are very suitable for indoor vegetable and plant growth and are more durable than most grow lights on the market.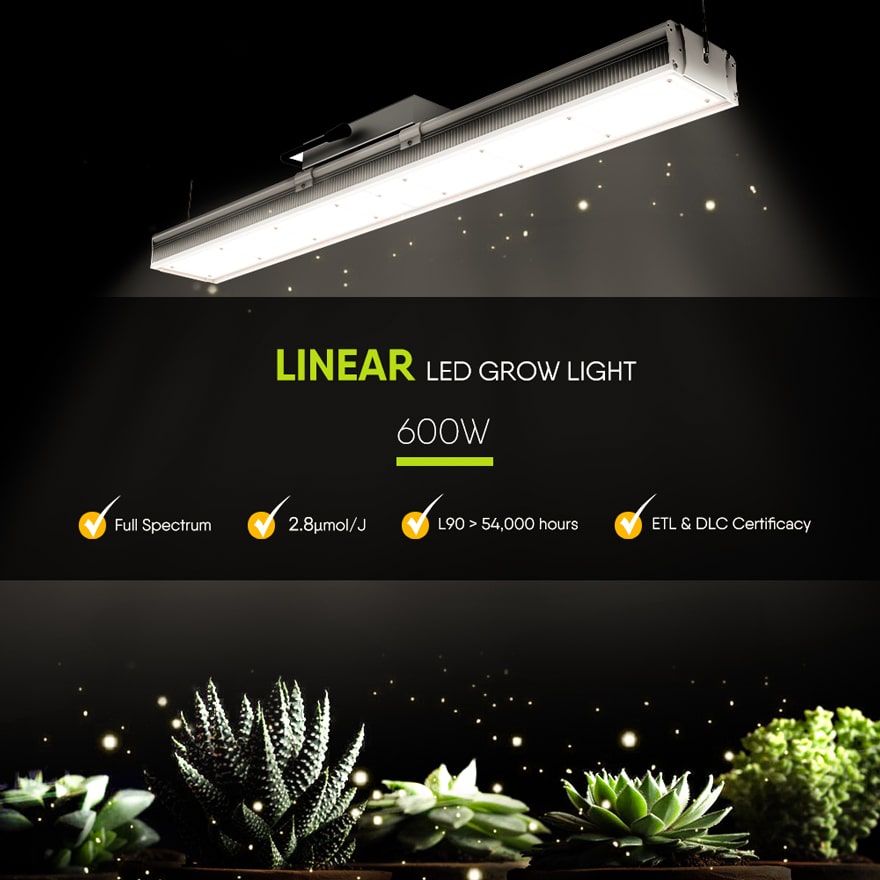 Other features
1. Certification - through DLC and ETL certification, it is safer to use.
2. High efficiency and energy saving - can replace 1200W-1500W HPS or MH lamps, and save energy by 75%;
3. Fin heat dissipation - better heat dissipation performance;
4. No fan, no noise - make the growth space of plants more comfortable;
5. Dimmable 0-10V - 0-10V dimming can be achieved according to actual needs
5. Ultra-long service life - can reach the life of L90>54000 hours;
6.3 year warranty - please feel free to contact us if you have any questions after purchase;
Size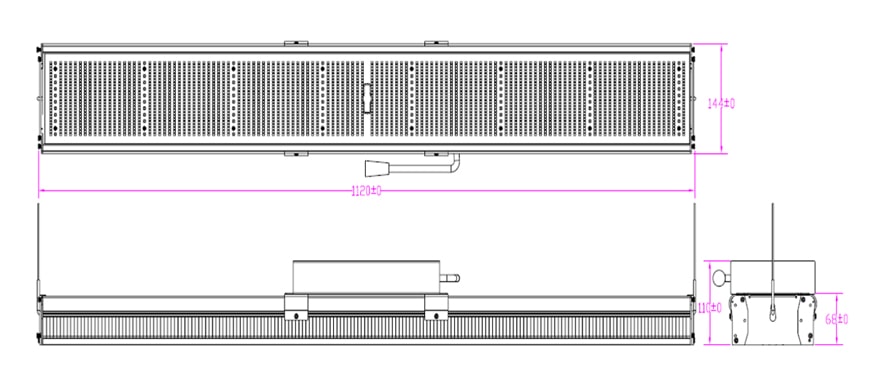 Structural features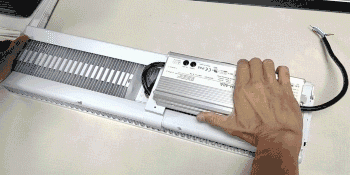 1.Linear led grow light adopts the separate design of the driver box and the heat sink, no fan, zero noise, lower temperature and lower light decay;
2.The driver is fixed on the buckle first, then the buckle is fixed on the heat sink, then the driver can be moved freely;
3.The surface is sprayed with Dow Corning waterproof glue, with low light decay, long-term dust-proof,anti-yellowing, and easy to clean;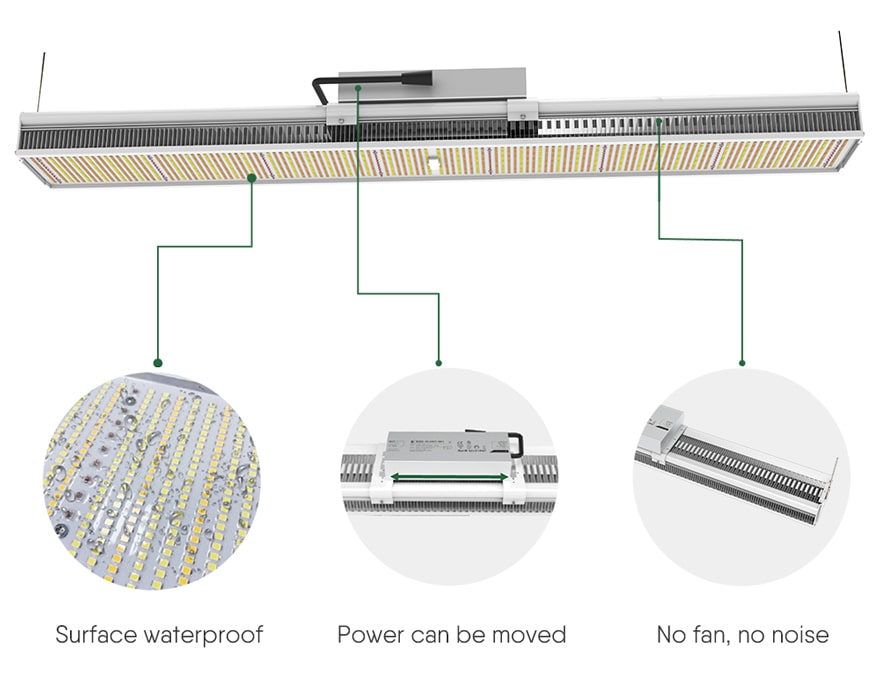 Application
LED grow light is very suitable for use in indoor gardens, potted plants, seeding, breeding, farms, greenhouse, planting, water-soluble breeding, flower breeding, greenhouse planting, pipeline cultivation, hemp plant greenhouse,leafy vegetables, medicinal plants, etc.

Since 2010, we have started the lighting business and have served thousands of customers. We are a professional manufacturer and supplier of LED grow lights. Our products are sold all over the world and are well received by customers.
LED grow light fixtures can help you greatly improve plant production efficiency, save more energy and have a longer lifespan than traditional plant lights. Contact us today to change your plant growth environment!