Specifications
Model
LSSSL-150W(XXK)
Watt
150W
Lumen
20,250
22,500
25,500
Efficiency
135Lm/W±3%
150Lm/W±3%
170Lm/W±3%
Chip Brand
Lumileds 3030
Lumields 5050
Input Volt
100-240VAC
Driver
Sosen Driver SS-150GA-56
CCT
4000K-6000K
4000K, 5000K
Arm Dia
42/ 60mm
Size
549*280*92mm
Weight
5.6kg
Housing
White/ Grey/ Black
Beam Angle

TypeII, Type III
Certification
TUV CE CB SAA RoHS LM79 LM80 TM21 IK08 Salt Spray test approved
150W LED Street Light
Size
Feature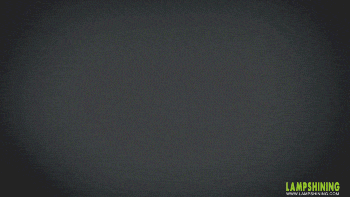 1. High luminaire efficiency up to 170lm/w;
2. 20-150W available (Mounting Height: 4-12M);
3. IP66 and IK08 protection rate;
4. Cost-effective street light for rural roadway lighting;
5. 5 years warranty;
6. TUV CE CB SAA RoHS LM79 LM80 TM21 IP65 IK08 Salt Spray test approved;
1.high quality led source
Using high-quality Lumileds 3030/ 5050 LED source, high efficiency 135-170LM / W. saturn series LED street lights use tempered glass + lens In order to prevent the lens turning into yellow after being exposed to sunlight for a period of time, which will lead to poor light transmission and even fogging may occur. Tempered glass + lens completely avoids this situation.
2.heat dissipation
The fin can increase the heat dissipation area and obtain better heat dissipation effect. Birds are also prevented from staying on the lamps.
3.Easy to clean
The design of the Saturn LED street light makes it difficult for dust to accumulate. The dust will be blownaway when the wind blows.
4.Waterproof IP66
The waterproof performance.of IP66.enables Saturn LED street lights to keep working normally in bad weather.
5.Level instrument
The level instrument accurates thetion of lain a minute.
6.Beam Angle
Optional Type 2M, Type 3M beam angle;
7.Pole installation holes
60mm optional pole mounting holes.
8.Application
Suitable for Main road, secondary road, branch road, highway, overpass, urban road, flyover, school, residential area, industrial area, park, city square, courtyard LED roadway lighting;
Beam angle

Optional Type 2M, Type 3M beam angle;
Application
Suitable for Main road, secondary road, branch road, highway, overpass, urban road, flyover, school, residential area, industrial area, park, city square, courtyard LED roadway lighting;
Accessorries

L bracket for 60mm pole post top
Coner bracket
Wall mount adaptor for dia. 60mm spigot

adaptor for 2 street light (both dia 60mm)


Rotatable adaptor (dia 60mm to dia60mm)

(dia 60mm to dia76mm)



Photocell sensor
NEMA 5pins
NEMA 7pins
NEMA short cap
10KV SPD
Package details for without photocell

150W: 1pc/62*35*16mm
GW: 6.5kg
Package details for with photocell

150W: 1pc/63*36*21mm
GW: 6.8kg